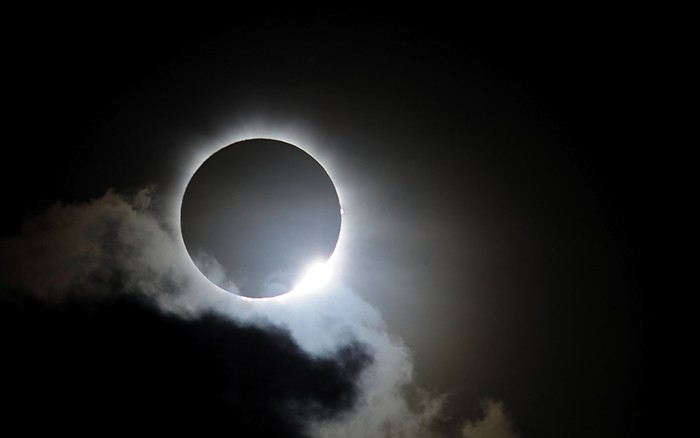 It's here!
The last day you have to hear ceaselessly about the eclipse! Shortly before 10:20 am, the moon will mostly block out the sun over Portland (more than 99 percent). It'll be in the southeast sky, they say. Freaky.
If you're watching the eclipse, and you saw Dutch Brothers assure customers the glasses it handed out were legit, DON'T listen. The company has now walked back its confidence.
No glasses? You've made a pinhole projector before, right?
So how's traffic? Not horrendous as far as I can tell. Twitter says I-5 south is backed up south of the city:

UPDATE: I-5 S near I-5 S still jammed. Will add 20m to your drive #PDXtraffic https://t.co/hamPJHmp7j pic.twitter.com/hd8gOpsFWo

— Unusual Traffic PDX (@WazeTrafficPdx) August 21, 2017
But none of these traffic cams look alarming:
Of course, that Nazi dude from Springfield has been making travel unpleasant in his own way.
In other news, a cyclist was killed overnight, when she was struck by a garbage truck. According to the police rundown, the woman was riding north on Southeast Water when a southbound truck turning left struchitk her.
ICYMI: Portland antifa activists defaced a confederate monument up in Ridgefield, Washington last week.
And last night, the University of Texas removed three confederate monuments, all quiet-like.
Still interested in how Steve Bannon got bounced from the White House? The NYT had a pretty definitive piece yesterday.
Ten US sailors are missing, after Navy destroyer ran into an oil tanker not far from Singapore.
It's clear out there right now, though it seems the whole damn state is on fire.
Obligatory: