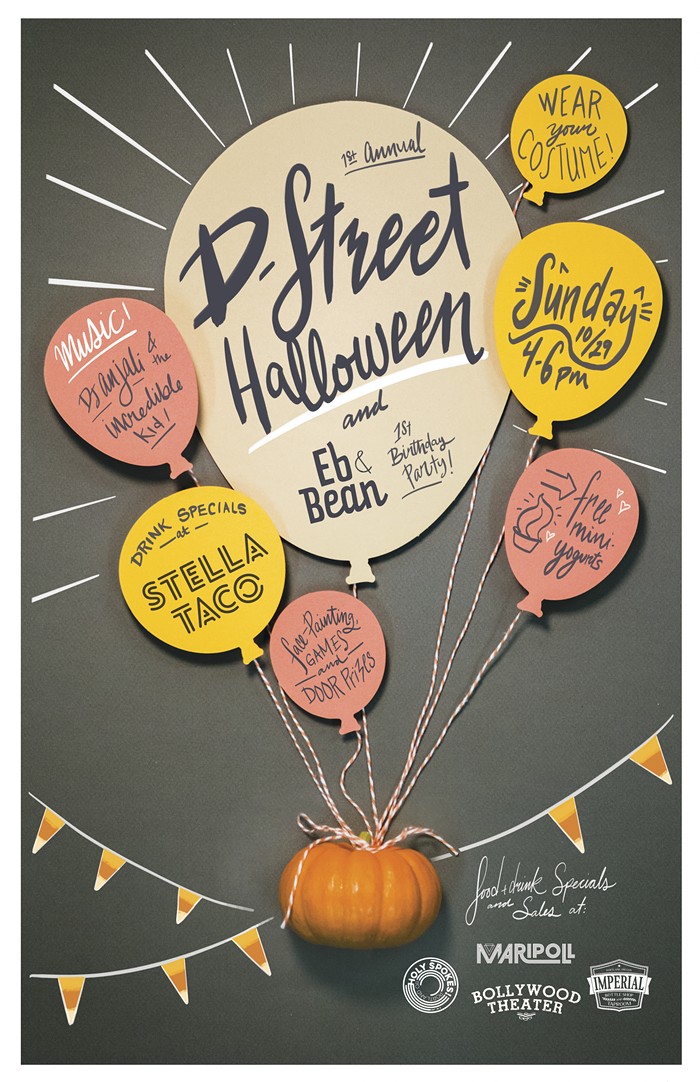 To celebrate her first year in business at her Southeast Division Street location, Eb & Bean's Elizabeth Nathan decided to throw a birthday-Halloween bash. And because Halloween falls on a school night this year, she's planning it for a Sunday afternoon.
Nathan says that all the Division Street businesses in her building will be participating, including Bollywood Theater, Stella Taco, Imperial Bottle Shop, Holy Spokes Bike Shop and the new women's clothier, Maripoll.
It's an hour where you can score Indian food specials (Bollywood), margarita and beer discounts (Stella Taco), and further draft beer discounts (Imperial) if you wander in and show the bartender a receipt that shows you've gone shopping at another Division Street business that day. Nathan also says that Maripoll will offer a 10 percent discount on all clothes, while Holy Spokes will discount every item in the store by 15 percent. Nathan says she'll be handing out free mini yogurts and small prize packaged from Little Nib, her small in-store Oregon chocolate store.
Expect games (corn hole), face painting, music from DJ Anjali, and door prizes from each participating business. Costumes aren't required—but who shows up to a Halloween block party without a costume anyway?
Sunday, October 29, 4-6 pm, 3040 SE Division