The Price is Right Live!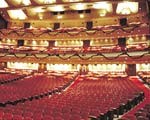 Keller Auditorium
It's the game show practically all of America grew up with, but live, on stage. Partake in the madness of Plinko, the drama of the Showcase Showdown; scream numbers like a jackass at some hapless, befuddled old person while they attempt to guess the price of a waffle iron!
Event Times
This event is in the past.