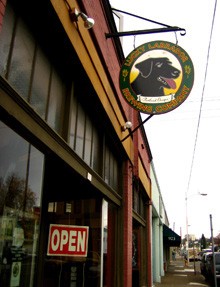 Eliza Sohn
February in Portland sucks. It's cold and your Valentine doesn't eat candy unless it's gluten- and dairy-free. So instead of moping alone, celebrate Portland's winter misery as part of an annual 3,000 person, 18-mile Worst Day of the Year Bike Ride!
915 SE Hawthorne Blvd, Portland, OR 97214
503-236-3555
Hours: Mon-Sat 11 am-12 am, Sun 12 pm-10 pm
http://www.luckylab.com/
Event Times
This event is in the past.
Category