The Black Lips, The Coathangers and Summ

er Cannibals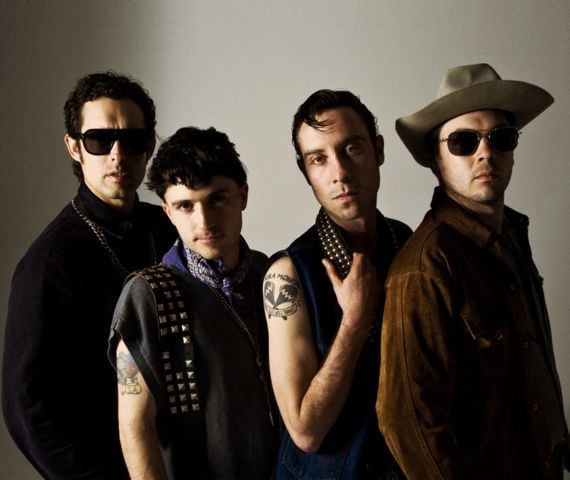 Take a preemptive Tylenol, because this show is going to end in you limping home covered in fun-bruises. Atlanta's Black Lips are back with a smoothed-out, less-distorted sound on new album Underneath the Rainbow, which feels like a natural (10-plus-years-as-a-band) progression that still maintains their signature grimy aura. The update comes as a relief; while 2007's Good Bad Not Evil was legitimately very great, and it's not Black Lips' fault they patented a reverbed-out, swampy scuzz-rock ripe for Xeroxing—I could do without the dudely rip-off bands that still pour out of basements and garages worldwide. Also from Atlanta (and on tour with the Lips) are raucous rock queens the Coathangers. They may be down to a trio (they're going forward without their keyboard player), but their new Suicide Squeeze full-length, Suck My Shirt, proves that the Coathangers' aggressive/melodic snarl/wink punk still does the trick. EMILY NOKES Also see My, What a Busy Week!
Event Times
This event is in the past.