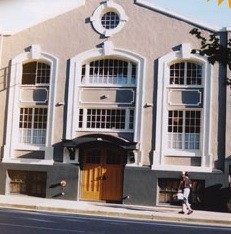 Wonder Ballroom
With Lost in the Dream, the War on Drugs have released their third straight classic, one in which mastermind Adam Granduciel fashions intricate layers of studio tracks into brimming, wide-eyed Heartland rock epics. The Philly band brings their wistful, immersive sound to Portland tonight, and their live show is just as formidable as their outstanding albums. NED LANNAMANNAlso read our article on the War on Drugs.
128 NE Russell, Portland, OR 97212
503-284-8686
Hours: Ballroom open for events only, Cafe open: Tues-Sat 5 pm-"late"
http://wonderballroom.com
Event Times
This event is in the past.
Category