Off!, Cerebral Ballzy and NASA Space Uni

verse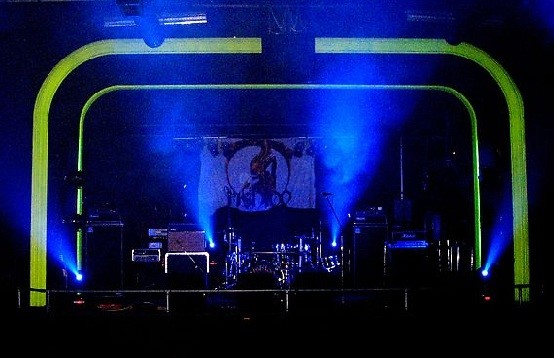 Off! is a supergroup consisting of hardcore veterans Keith Morris of Black Flag and Circle Jerks, Steve McDonald of Redd Kross, Dimitri Coats of Burning Brides, and Mario Rubalcaba of Hot Snakes, which is funny because even the mere concept of a "supergroup"—a product of AOR excess—seems antithetical to punk. But Morris is also an unabashed apologist for Red Hot Chili Peppers, whom Off! have opened for on multiple occasions, further indicating some degree of culpability there. Dwindling cred aside, the group's latest record, Wasted Years, clocks in at 17 tracks in under 25 minutes and kicks several varieties of ass—although we all know there will never be a supergroup that's more hardcore than the Highwaymen.
Event Times
This event is in the past.