Orquestra Pacifico Tropical, 1939 Ensemb

le and Point Juncture WA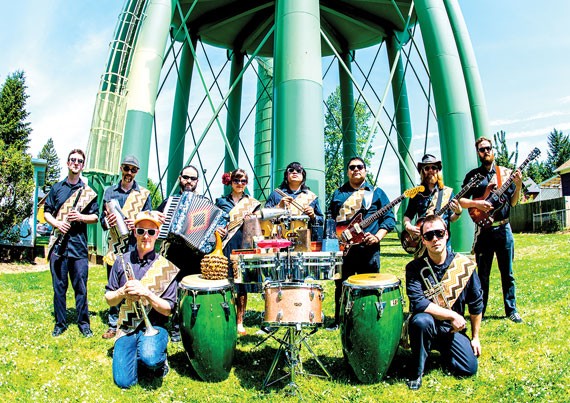 MUSIC—Tonight's more than a record-release party for Portland's premier cumbia band, Orquestra Pacifico Tropical, who'll make you shake body parts you didn't even know you had. Opening the show is a rare performance from the great Point Juncture, WA, who haven't played a show in well over a year—which gives tonight's triple bill a "do-not-miss" ranking. NED LANNAMANN.
Event Times
This event is in the past.