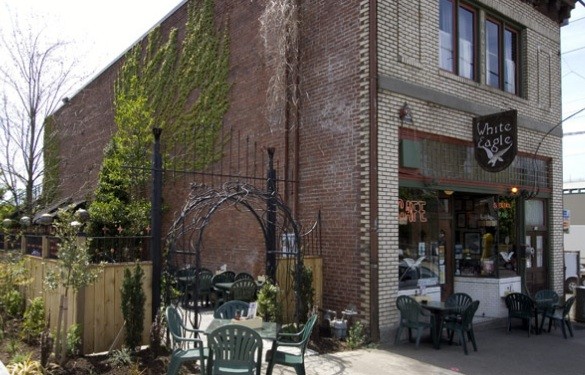 White Eagle
Azalia Snail was one of the most beguiling bedroom-fi psych auteurs of the '90s. She had an off-kilter, faux-naif thing going with her high-pitched voice blowing cool breezes over spindly, spangly songs that gently squeezed you into daydream reveries. If you're curious about her music, start with 1990's Snailbait and move onward chronologically. Azalia's new project is LoveyDove, a Burbank, California, duo with Dan West. They sound a bit more "pro" than Snail's output, but their 2013 self-titled CD retains the singer's charming, stoned lilt and if the psychedelia captures a more pop feel, Snail's underground-loner vibe refreshingly hangs in there. The slowly submerging "Deep Down Inc." is the jam. Twenty-five years into her career, Snail—with help from her paramour—is still making vital work.
Venue Hours
Mon 11 am-11 pm, Tues-Thurs 11 am-1 am, Fri-Sat 11 am-2 am, Sun 4 pm-11 pm
Event Times
This event is in the past.
Category