Mudhoney, Poison Idea and P.R.O.B.L.E.M.

S.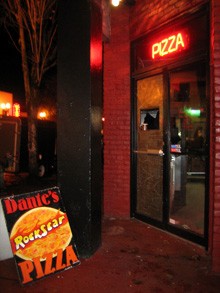 Eliza Sohn
For almost 27 years, Mudhoney has made a sound that embodies the dreary majority of the year in the Pacific Northwest. Solemn and wild in equal measure, the band intuitively understands how to capture the feeling of a place through guitar, bass, and drums. When I was given a copy of their 1991 album Every Good Boy Deserves Fudge in ninth grade, I immediately understood where the entire Seattle sound came from. Mudhoney set the template for everything that came after and all the bands that became more popular. Call the sound what you will, but they arguably do it better than anyone else ever has. And this is no reunion show—this is just one of the Pacific Northwest's greatest bands continuing to do what they do best. JOSHUA JAMES AMBERSON


Event Times
This event is in the past.