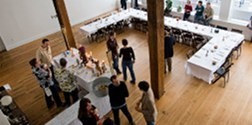 Cleaner's at the Ace Hotel
This is the closest thing to a live-action trailer that you might ever see. The Rumpus Room will perform individual dance sets in 20 minute rotations, as both a combined teaser to, and research for, its upcoming show RESA, opening at Disjecta next week.
Event Times
This event is in the past.
Category