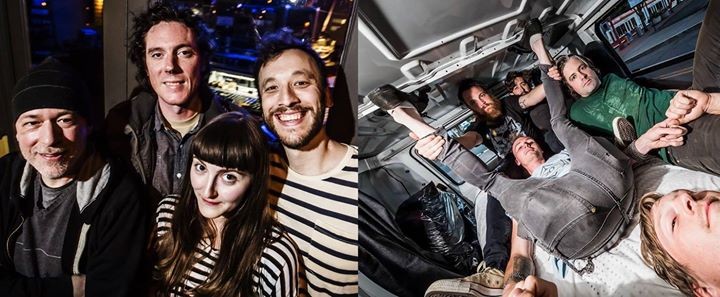 Jason Albertini doesn't sound like he's trying to be nice when he sings, "You should go to Bermuda." The Built to Spill bassist—whose main gig is fronting the Portland-based band Helvetia—absorbs the Kinks-patented sneer-as-pop-charm and regurgitates it into a strummy, Laurel Canyon-esque kiss-off. Well, "kiss-off" makes Albertini sound like he's putting in effort; rather, the singer shrugs as he tells the scorned party to fuck off to the titular destination of "Bermuda." The point isn't the trip to a lush island paradise—the point is that the singer won't be there. Helvetia takes its name from the embodiment of the nation of Switzerland, an otherworldly woman draped in flowing robes who adorns most of the country's coinage. The word also sounds strikingly similar to helvete, the Swedish and Norwegian word for hell. Bermuda looks quite like heaven, but it could be hell, for all Albertini cares. MAC POGUE Also see My, What a Busy Week!


600 E Burnside, Portland, OR 97214
503-236-4536
Hours: Mon-Fri 11 am-2:30 am Sat-Sun 2 pm-2:30 am
http://www.rontoms.net/
Event Times
This event is in the past.
Category