Mic Capes, Donte Thomas, Nick B, Bocha,

Gifted Gab, Verbz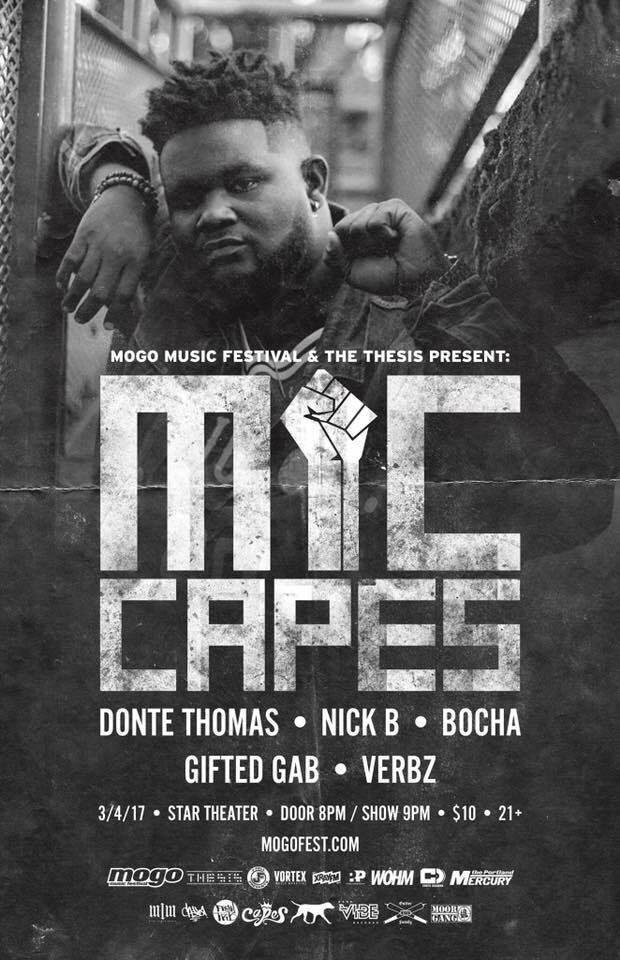 It's become pretty clear Mic Capes' is going places, so you may as well enjoy him live while he's cheap. For the lucky souls who do show up, you're gonna hear these "Razor Tongue" bars loud and clear. JENNI MOORE

This event is part of the 2017 MOGO Music Festival.


Event Times
This event is in the past.