The Harold and Maude Squad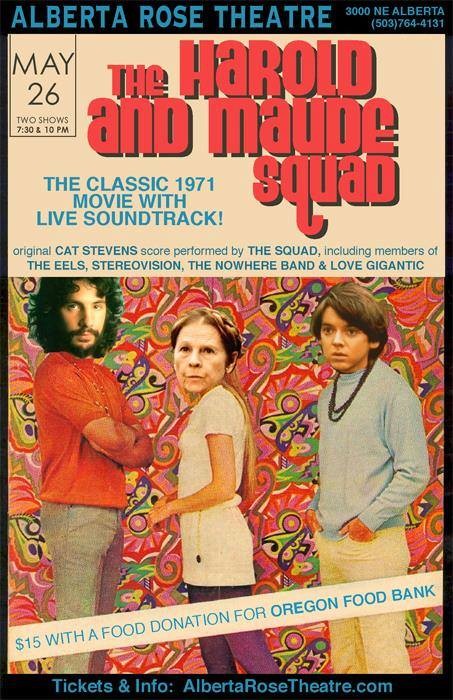 Portland musicians from The Eels, Stereovision, The Nowhere Band, and Love Gigantic perform Cat Stevens' Harold and Maude soundtrack while the movie plays out behind them on the big screen.


To purchase tickets to the 10pm show, click here.


Event Times
This event is in the past.