Macleay Park (map) Northwest
Sat., May 20, 10 a.m. and Sun., May 21, 10 a.m. 2017 All Ages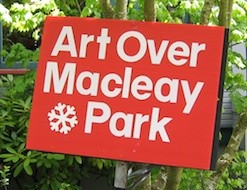 The annual art showcase transforming a victorian cottage into an explosion of local creativity. visit artovermacleaypark.com for more information.
1746 NW 31st, Portland, Oregon 97210
Event Times
This event is in the past.
Sat., May 20, 10 a.m. and Sun., May 21, 10 a.m. 2017
Category