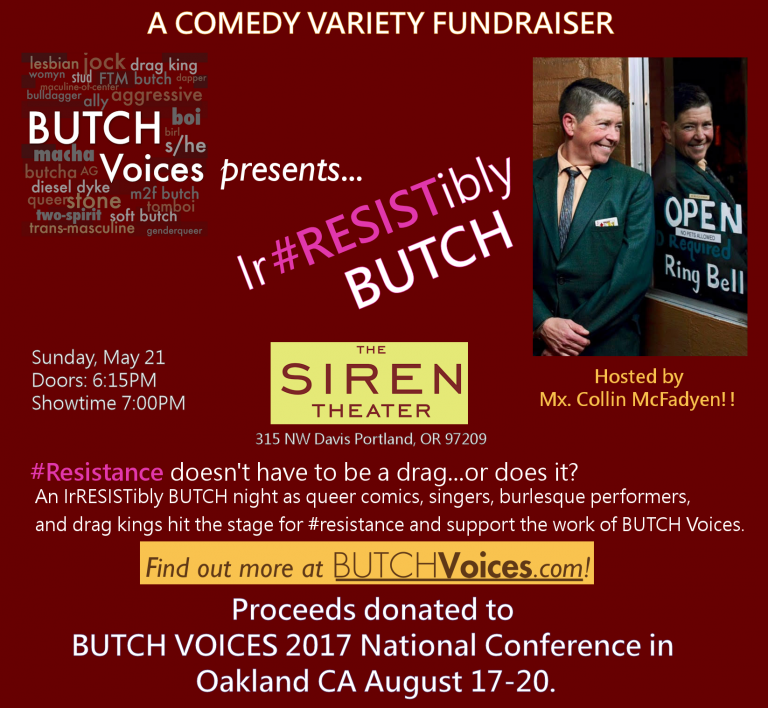 Mx. Collin McFadyen hosts a variety show highlighting queer performers from Portland's entertainment and arts community, including stand-up, burlesque, drag, and music performances from Nikki Lev, Johnny O, Caitlin Weierhauser, Nikole Potulsky, and more. Proceeds benefit the 2017 Butch Voices National Conference.
315 NW Davis, Portland, Oregon
Event Times
This event is in the past.
Category