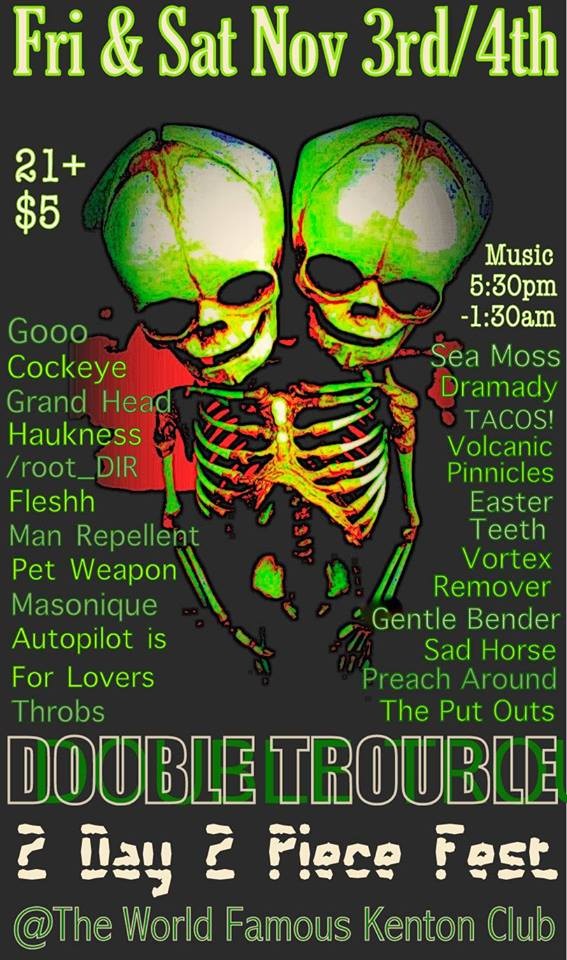 The second annual Double Trouble 2 Piece Fest kicks off with sets from Throbs, Autopilot is for Lovers, Masonique, Pet Weapon, Man Repellant, /root_DIR, Cockeye, Grand Head, Hauk$ne$$, and Goo. For a complete schedule, head over to the Facebook listing.
2025 N Kilpatrick St., Portland, OR 97217
503-285-3718
Hours: Daily 10:30 am-2:30 am
Event Times
This event is in the past.
Category