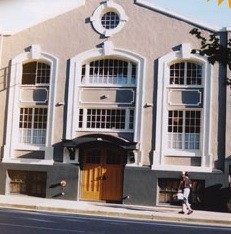 Wonder Ballroom
Dancing (both belly and regular) and live music with a flair for theatrics provide the perfect setting for a mature V-day bender. On stage, jazzy sextet Vagabond Opera are joined by Latin-influenced Pepe and the Bottle Blonds, and roaring, depression-era pop from The Shanghai Woolies. Offstage, there's a "kissing salon" (no more explanation given). There may be some more action in the bathroom.
128 NE Russell, Portland, OR 97212
503-284-8686
Hours: Ballroom open for events only, Cafe open: Tues-Sat 5 pm-"late"
http://wonderballroom.com
Event Times
This event is in the past.
Category