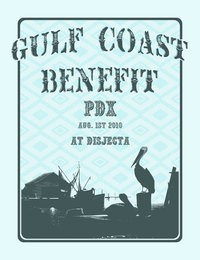 Art center Disjecta and the Oregon Bar Guild host this Gulf Coast fundraiser headlined by the city's top foodies. Chef Adam Higgs of Acadia New Orleans Bistro and Anthony Walton of Beaker and Flask will dish out tasty seafood while bartenders from Blue Hour, Teardrop, Saucebox, Clyde Common and more mix the drinks
Plus, live music and Don Q Puerto Rican rum!
Event Times
This event is in the past.
Category