We Agree: A Crisis In Common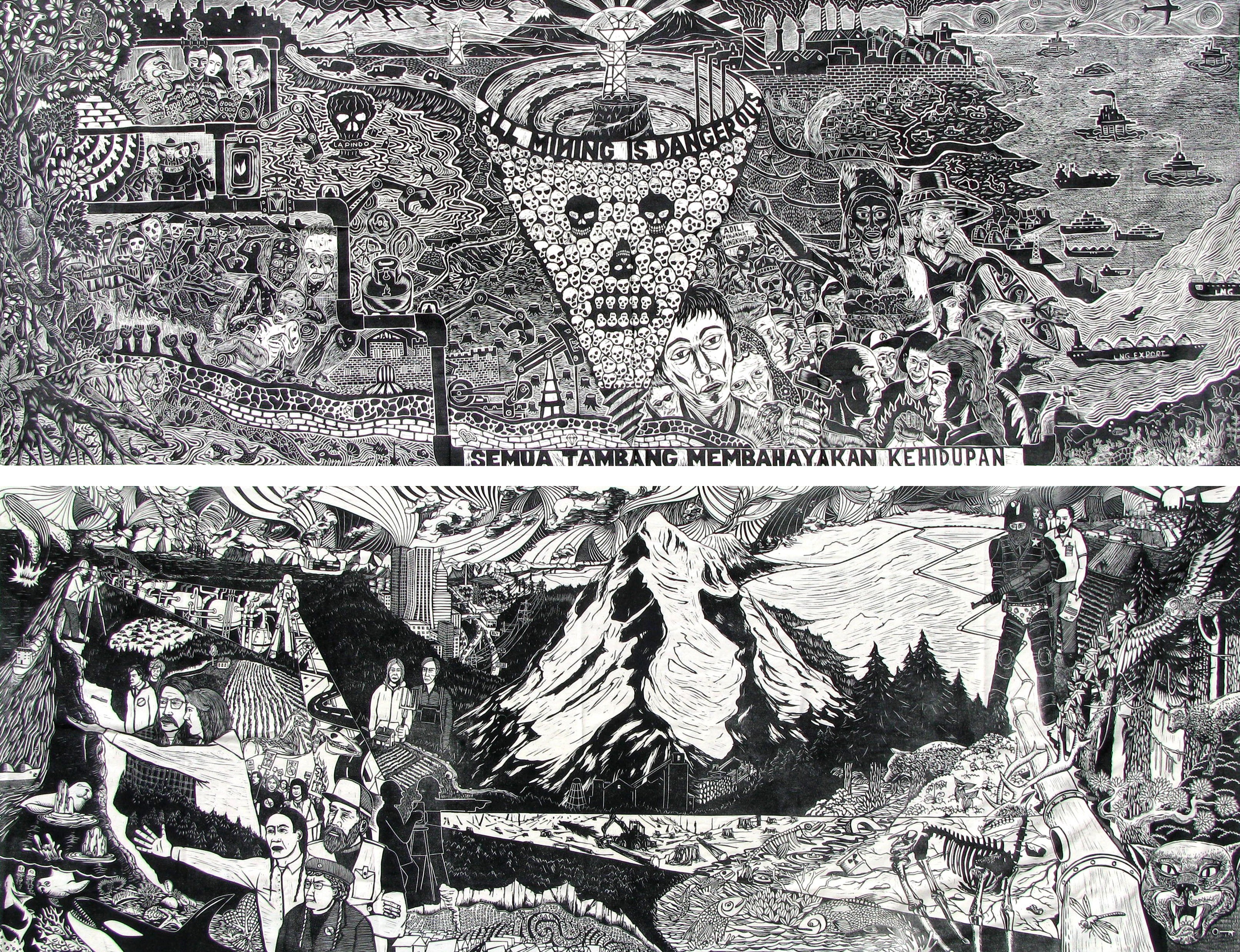 Justseeds and SEA Change Gallery are putting on not only a visually impressive art show this month, but one that carries both political and environmental weight. On display will be two large blockprints meant to illustrate the impact of the natural gas industry in both the Pacific Northwest and in Indonesia. One print has been made by Justseeds, the other by Yogyakarta, an artist co-op in Indonesia. Both are dense, complex, beautiful, and worth checking out.
625 NW Everett, Portland, OR
Event Times
This event is in the past.
Thu., Aug. 5, 5 p.m. and Aug. 6-28, 11 a.m.-4 p.m. 2010