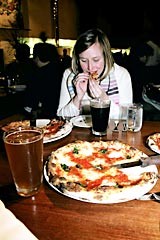 Michael Mitarnowski
Lambs will roast in the Nostrana kitchen, and Chef Gabrielle Hamilton will discuss her memoir Blood, Bones, & Butter, which documents the transition from her childhood to her career as a chef. Hamilton owns the New York restaurant Prune.
1401 SE Morrison, Portland, OR 97214
503-234-2427
Hours: Lunch: Mon–Fri 11:30 am–2 pm, Dinner: Sun–Thurs 5–10 pm Fri-Sat 5–11 pm
http://www.nostrana.com
Event Times
This event is in the past.
Category