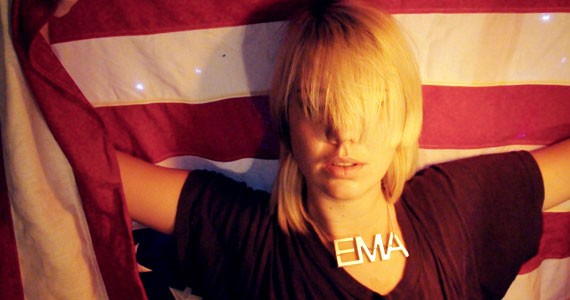 Asbury Park is to Bruce Springsteen what Philadelphia is to Kurt Vile. But the parallels between the two men and their associations with their hometowns don't stop there. Kurt Vile is this generation's rising young Boss. The prolific, stoner-slacker troubadour first wafted through a mysterious plume of relaxed, poetic ruminations on 2008's Constant Hitmaker and hit the road both solo and with backing band the Violators. He took his "Freak Train" off the rails with 2009's Childish Prodigy, further distinguishing Vile's penchant for making pop/rock songs with a well-mic'ed acoustic guitar and click-thwacked drum machine. His latest, Smoke Ring for My Halo, is Vile at his very best so far, working in dreamlike earworm pop masterpieces like "Society Is My Friend" and voyeuristic introspection on "Peeping Tomboy," with Vile's unique slack-jawed delivery, and fingers running across the frets like a man lost without a map, blazing his own trails that always find a way into your mind. TRAVIS RITTER Also see our article on EMA.
1028 SE Water Ave., Portland, OR 97214
503-894-9708
Hours: Sun-Tues 11 am-10 pm, Wed-Thurs 11 am-12 am, Fri-Sat 11 am-1 am
http://bunkbar.com
Event Times
This event is in the past.
Category