IPRC's Annual Chili Cook-Off Fundraiser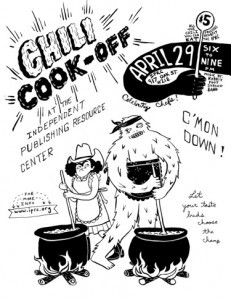 Bring your own pot o' chili or just come and eat other peoples' chili at this root-tootin' (emphasis on the "tootin") fundraiser, held by the Independent Publishing Resource Center. Music provided by the Rabbit Foot String Band.
Event Times
This event is in the past.