Hammers of Misfortune, Christian Mistres

s and Spellcaster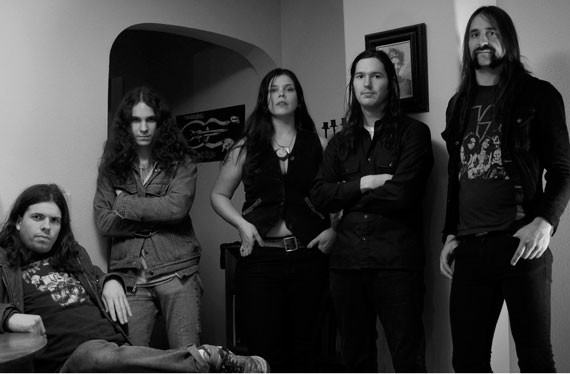 Any Hammers of Misfortune album could stand up against the soundtrack for a major Broadway musical. HOM's sense of the dramatic and thematic make it easy to envision the band's music accompanying a grand stage production with interpretive dance, extravagant costumes, and exaggerated gestures and emotions. 17th Street, the band's most recent opus, has nine grandiose rock/metal compositions that could make even Andrew Lloyd Webber sweat. "Summer Tears" has the romantic, drunken swagger of a Ziggy Stardust tune with a chorus that's straight from The Phantom of the Opera, while "The Day the City Died" sounds off with exuberant big-top riffs and piano that emulate Queen perfectly. There's plenty of heaviness that goes along with all the pomp, but Hammers of Misfortune are clearly thespians at heart. ARIS WALES Also, read our article on Christian Mistress.
Event Times
This event is in the past.