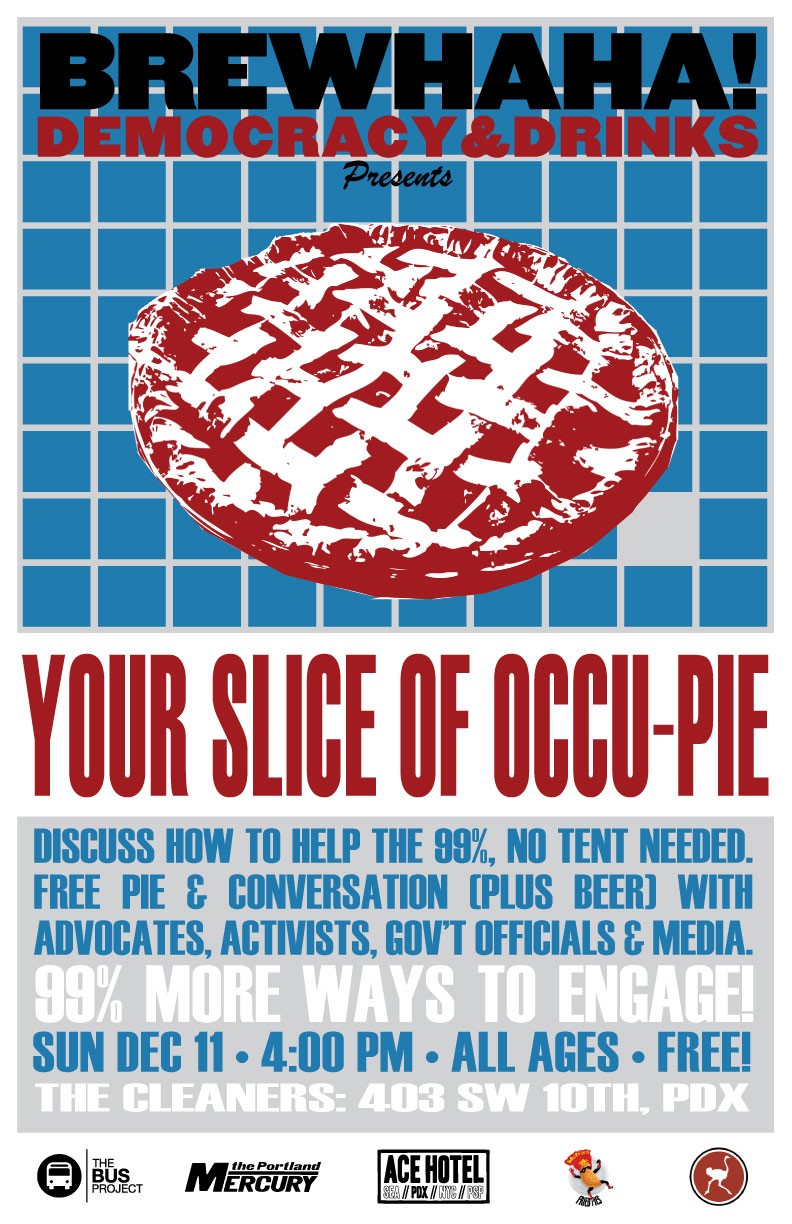 Occupy's made headlines—now what? The Mercury and Bus Project hosts FREE PIE and conversation about how individuals can promote equality in ways other than camping out. Join the discussion with representatives from We Are Oregon, Sen. Jeff Merkley's office, media outlets, and Occupy Portland.
With pie generously donated by Whiffies and Random Order. Also featuring beer from Ninkasi.
Event Times
This event is in the past.
Category