The Parson Red Heads and Tommy Keene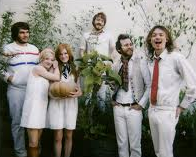 n his introduction to the power-pop progenitor's ferocious performance on Late Night in '94, Conan O'Brien declared Tommy Keene "one of the best pop songwriters in the business." A single spin of his 1986 benchmark album, Places That Are Gone, will tell you that's no exaggeration. Anybody with a penchant for pop is guaranteed to be fairly keen on, well, virtually everything Keene has released. His output is remarkably consistent, and unlike conspecifics Chris Stamey or hell, R.E.M., Keene hasn't chilled out with the passing of years. In fact, his latest record, entitled Behind the Parade, might be his grittiest to date. MORGAN TROPER Also see My, What a Busy Week!
Event Times
This event is in the past.