Matthew Sweet and Summer Twins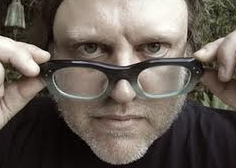 Current fashion dictates that middle-aged rockers play their most critically beloved albums before a live audience. Matthew Sweet's 11th studio album, Modern Art, was released last fall, so it could make sense for him to be touring behind that, rather than, say, an album that came out two decades ago. Unless of course that album is Girlfriend, his 1991 masterpiece of power pop. It's tempting to be cynical about a tour designed to exploit the epidemic of '90s nostalgia. But Girlfriend was a huge hit precisely because it spoke so candidly about being dumped on your ass, possibly the unifying thread of the human condition. By combining exceptional songwriting, early grunge, and a nostalgic leaning toward the guitar rock from his own childhood—the Byrds, Big Star, Neil Young—Sweet created an album that sounds as timeless as its theme of age-old heartbreak. RW Also see My, What a Busy Week!
Event Times
This event is in the past.