Geeklesque Saves the World!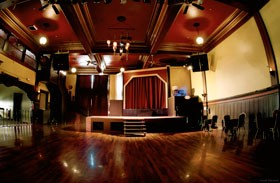 Bossanove Ballroom
Critical Hit Burlesque presents an all-comics themed show with the intention of throughly charging your power ring. Featuring performances from Baby Le'Strange, Sophie Maltease, Lizzy O'Boom, Burlesquire, Lady Stockholm, bellydance by Elise, and Mary Cyn of New York City.
Event Times
This event is in the past.