Geeklesque: DESTROY ALL HUMANS!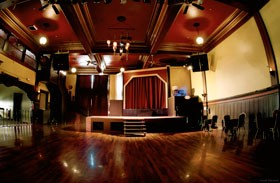 Bossanove Ballroom
Critical Hit Burlesque, in association with Wonder Northwest, presents a menace-to-mankind themed burlesque show, with dancers thwarting aliens, zombies, and scientific experiments gone awry. Performers include Angelique DeVil, Isaiah Esquire, Fleur de Sel, Scarlett O'Hairdye, Hazel Mae, and Bebe Baker.
Event Times
This event is in the past.