Odd Future Wolf Gang Kill Them All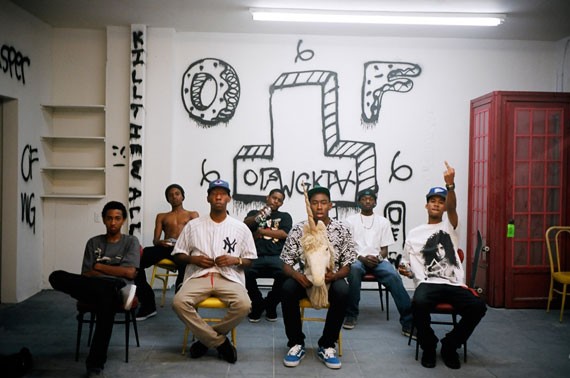 It's always hilarious to try and watch people—journalists or otherwise—put some all-encompassing theory or grand narrative behind Los Angeles' Odd Future Wolf Gang Kill Them All. The fact is they're apathetic as fuck about what any of us think. But that's what stimulates the national appeal. They're so aware of societal entrapment and the irregularities of disillusioned youth that they can't help but incorporate lyrics of dysfunctionality with blaring identity declaration. See their power? Now I'm the product of my initial criticism. Regardless, check out the music video for "Oldie" off their debut album The OF Tape, Vol. 2: It's 10 minutes of verse from the core members of the group, all tracked over footage that heavily suggests their natural day-to-day. JONATHAN MAGDALENO Also see My, What a Busy Week!
Event Times
This event is in the past.