Milepost 5 (map) Northeast
Thu., Jan. 24, 10 p.m., Mon., Jan. 28, 5 p.m., Wed., Jan. 30, 7 p.m. and Fri., Feb. 1, 5 p.m. 2013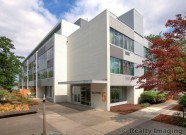 A staged reading of Andrew Shanks' play about a man reincarnated as a cockroach, who visits the equvalent of the afterlife's DMV to try and get things sorted out. Part of the 2013 Fertile Ground festival.
Event Times
This event is in the past.
Thu., Jan. 24, 10 p.m., Mon., Jan. 28, 5 p.m., Wed., Jan. 30, 7 p.m. and Fri., Feb. 1, 5 p.m. 2013
Category