111th Anniversary Celebration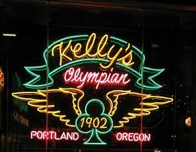 Kelly's Olympian is in the business of delivering great music at a great price—you can often catch a good, free show at their venue for the whopping sum of zero dollars. This Friday and Saturday they celebrate their anniversary with a slew of performances from local bands. A couple honorable mentions for tonight: Souvenir Driver, who write epically charged pop ballads that blur the line between Smashing Pumpkins and the Pixies, and Talkative, the joy-folk, psych-rock crooners who'll remind you that "experimental" is a good thing. Check back tomorrow for celebratory shows from Portland favorites And And And, the Morals, and Fanno Creek. RACHEL MILBAUER Also see My, What a Busy Week!
Event Times
This event is in the past.