Milepost 5 (map) Northeast
Sun., Jan. 27, 7 p.m., Mon., Jan. 28, 7 p.m., Thu., Jan. 31, 7 p.m. and Fri., Feb. 1, 7 p.m. 2013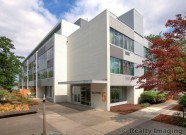 Scriptorium presents an opera starring Odin, who after falling ill because the Tree of Life has grown sickly, sends his son Loki into the Land of Giants to talk to the Witch of the Iron Wood. Part of the 2013 Fertile Ground festival.
Event Times
This event is in the past.
Sun., Jan. 27, 7 p.m., Mon., Jan. 28, 7 p.m., Thu., Jan. 31, 7 p.m. and Fri., Feb. 1, 7 p.m. 2013
Category