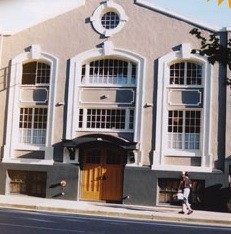 Wonder Ballroom
Sadly, Portland musician Pete Krebs has had the unfortunate diagnosis of a rare form of cancer. On the plus side, a wealth of the city's most luminous musicians are rallying to his side with three incredible nights like this (tonight featuring Black Prairie, Colin Meloy, and more) to drum up much needed support. It'll be a powerful night, in more ways than one. MARJORIE SKINNER Also, read our article on Pete Krebs.
128 NE Russell, Portland, OR 97212
503-284-8686
Hours: Ballroom open for events only, Cafe open: Tues-Sat 5 pm-"late"
http://wonderballroom.com
Event Times
This event is in the past.
Category