Ten Tiny Dances and DJ Othertempo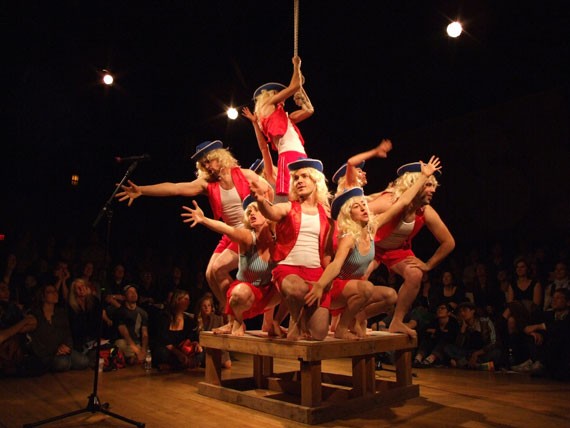 Ten Tiny Dances is a Portland institution at this point. Conceived by Mike Barber, every performance under the Tiny Dances umbrella is unique, featuring different dancers, but each operates within the same parameters: Whether taking place on a stage, in a restaurant, or in a public park, every Tiny Dance occurs within a four-foot-by-four-foot area. Paradoxically, these physical confines often prove artistically liberating. Music provided afterward by Portland's own DJ Othertempo.
Event Times
This event is in the past.