Physical Element (map) Northwest
Sat., Sept. 13, 12:30 & 2:30 p.m. and Sun., Sept. 14, 12:30 & 2:30 p.m. 2008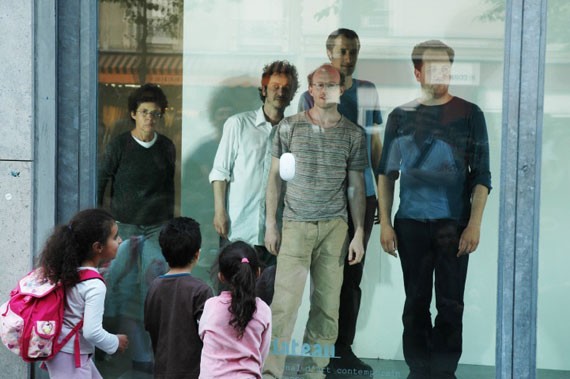 The second piece by Philippe Quesne's Vivarium Studio in this year's festival, Échantillons sees actors assembled behind a storefront window. Sidewalk observers—in particular, children—are encouraged to click on the provided mouse, which then sends instructions to the actors inside. The nature of the display draws significant attention to the relationship between artist and observer, and similarly the relationship between technology and its users, but Échantillons shows these luxuries are wielded at the sacrifice of genuine human interaction.
Event Times
This event is in the past.
Sat., Sept. 13, 12:30 & 2:30 p.m. and Sun., Sept. 14, 12:30 & 2:30 p.m. 2008
Category