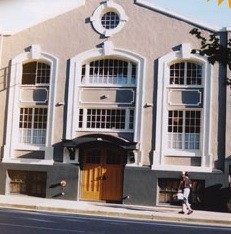 Wonder Ballroom
The Wonder has proven itself a major contender on the Portland music scene by booking many hot shows in its relatively short life. The historic building—originally built as a meeting hall—is spacious and beautifully restored with a nice balcony and bar overlooking the ballroom floor. Make sure to check out the cafe lurking in the basement of the building, waiting to serve you a cocktail and some food.
Wonder Ballroom
128 NE Russell, Portland, OR 97212
503-284-8686
Hours: Ballroom open for events only, \nCafe open: Tues-Sat 5 pm-\"late\"
Restaurant Details
Features

Cocktails, Happy Hour, Late-Night Dining, Romantic, Wine/Beer, Vegetarian Friendly
Bar Details
Features

Cocktails, Happy Hour, Late-Night Dining, Romantic, Vegetarian Friendly, Wine/Beer

Scene

Club
Read More About It