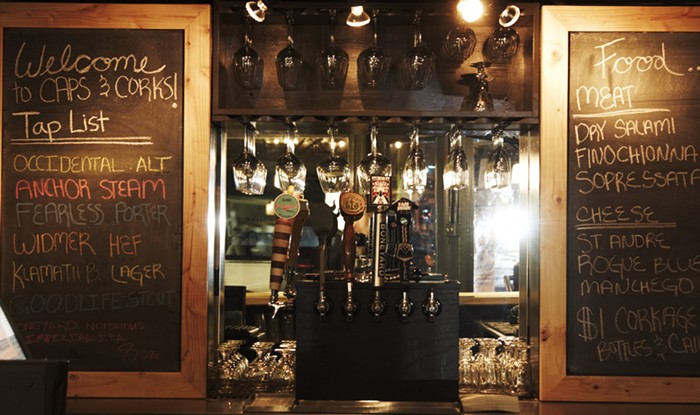 A Northwest Portland bar and bottle shop that offers over 300 differing bottles of both wine and beer. Plus 7 rotating taps and a full liquor bar. The menu boasts comforting favorites such as "Bourbon Fried Chicken" and "Drunk Pot Pies".
This place is closed.
Caps and Corks
1000 NW 17th, Portland, OR
503-222-6435
Hours: Mon-Thurs 11am-11pm, Fri 11am-midnight, 9am-midnight Sat, 9am-10pm Sun.