If you can make it to the end of the week,
a giant Feast
awaits you, and you will
need
to go back for seconds. Luckily, the week provides plenty of opportunity to build that appetite, with tasty treats including
Broad City
's return, A chance to go
gleam some cube
,
TBA trucking along artfully,
and a whole lot more. Hit the links below and dig in.
---
Jump to:
Monday
|
Tuesday
|
Wednesday
|
Thursday
---
Monday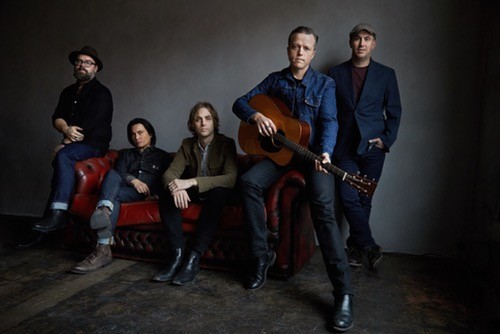 Jason Isbell & the 400 Unit, Frank Turner & the Sleeping Souls
There's a great Colbert sketch from last year in which Jason Isbell narrates a fake infomercial, claiming to have achieved a lifelong goal after years as a celebrated alt-country singer/songwriter: "None of my songs were the saddest country song ever written—until now, that is." The segment goes through a laundry list of the stereotypically whisky-soaked woes supposedly featured in this new masterpiece, a joke that works in part because Isbell's life really does read like an archetype for Americana misfortune. A rising star in the early '00s with storied country rockers the Drive by Truckers, he was kicked out of the group in 2007, followed by a divorce and a downward spiral into alcoholism. Since going sober in 2012, Isbell's solo career has leaned on a comfortably redemptive twang, and now that he's at ease in his own skin, this year's The Nashville Sound sees him turning his narrative powers outward. NATHAN TUCKER
8 pm, Keller Auditorium, $35-45, all ages
TOPS, She-Devils
Montreal four-piece TOPS make '80s keyboard-pop that captures the ambience of a room bathed in dim neon lighting. Jane Penny's soothing vocals are set over minimalist guitars and keyboards, making for songs that could soundtrack a high school slow dance as well as a night spent lying on the floor alone staring at the ceiling fan. CAMERON CROWELL
9 pm, Doug Fir, $14-16
Dar Williams
Beloved folk and pop singer/songwriter Dar Williams reads from What I Found in a Thousand Towns, chronicling her travels and the work of urban theorists examining the changing landscapes of America's small towns.
7:30 pm, Powell's City of Books, free
2017 Portland Veterans Stand Down
After experiencing war, "stand down" refers to grassroots organizations combatting the homelessness that affects an estimated 48,000 veterans in the United States. The Portland Stand Down is the largest veteran assistance event in Oregon designed to help vets who are at-risk or currently experiencing homelessness. People who have served in the military can find support services, employment offerings, and connect with governmental benefits. EMILLY PRADO
7:30 am, Rose Quarter Memorial Coliseum, free
Robbie Fulks
Convincingly twangy, wryly hilarious, and catchy as a cold, Robbie Fulks is a monster talent with two decades run of music as diverse and delightful as any in the roots/country/folk field. Over the years, Fulks has been in bluegrass bands, recorded noisy instrumentals, cranked out power-pop, and covered Michael Jackson. Now he seems to have settled into doing what he does best: writing beautiful songs and performing them beautifully. Don't miss him when he does exactly that at White Eagle tonight. BEN SALMON
7 pm, White Eagle, $22-25
Monsieur Periné
Bogotá, Colombia's Monsieur Periné mix elements of Afro-Colombian cumbia with guitar-driven French jazz and gypsy swing. The unique style earned them a 2015 Latin Grammy for best new artist, and tonight they bring their act to the Mississippi Studios stage for the Portland stop on a North American tour.
8 pm, Mississippi Studios, $17
United We Stand
This daylong event is jam packed with opportunities to give back! Whether you opt to eat in (or out,) bid on snazzy items, laugh at Andie Main of Revolution Comedy, or dance to multiple bands, you can rest easy knowing that all proceeds will be donated to Unite Oregon. EMILLY PRADO
11 am, Oregon Public House
---
Tuesday
TBA:17
It's time again for the Portland Institute of Contemporary Art's annual Time-Based Art Festival (TBA) and its delirious stretch of rebuttals to anyone who says they don't like performance art. You're wrong! You don't like bad performance art, so quit whining and get in line. Not sure where to start? I recommend what's sure to be an amazing collaboration between boundary-pushing artists keyon gaskin and sidony o'neal; the interdisciplinary work of Demian DinéYazhi', rooted in a queer feminist ethos and indigenous identity; and your last chance to attend Critical Mascara: A Post-Realness Drag Extravaganza, which is, delightfully, exactly what it sounds like, and this year features returning player Carla Rossi, Portland's tackiest drag clown. Be slightly open-minded, and you can't go wrong. MEGAN BURBANK
Sept 9-17, read our guide to the local essentials of the festival, and then visit pica.org for the full schedule of events.
Blu & Exile, Dag Savage, Choosey, Cashus King, Tope, The Last Artful, Dodgr
The underground West Coast hip-hop duo consisting of rapper Blu and producer Exile swing through Mississippi Studios for the Portland stop on a tour celebrating the 10th anniversary of their debut album, Below The Heavens.
9 pm, Mississippi Studios, $18-20
Donald Fagen & the Nightflyers
In what's sure to be a special, emotional show coming so shortly after the death of his lifelong musical partner Walter Becker, the Steely Dan co-founder, lead singer, and pianist brings material from solo career, a handful of Steely Dan hits, and "some swell surprises" to the Schnitz with a little help from his new backing band.
7:30 pm, Arlene Schnitzer Concert Hall, $50-150, all ages
Kung Fu Theater: Shaolin vs. Wu Tang
This month's installment in Dan Halsted's ongoing celebration of all things whoop-ass is the only known 35mm print of this legendary 1983 Hong Kong classic, the kung fu equivalent of Avengers vs. Justice League, starring one of martial arts' all-time best superheroes, Gordon Liu, performing frequent ballets of bonecrushing violence from mastermind choreographer Lau Kar Leung. Will Wu Tang defeat Shaolin? Will Shaolin best the Wu? Will they both realize just in the nick of time that they shouldn't be fighting each other and team up to utterly dismantle the real villain? The satisfying answer to all these very obvious questions is sure to have you happily miming all the punches and kicks from your theater seat. BOBBY ROBERTS
7:30 pm, Hollywood Theatre, $7-9
Demetri Martin
Stand-up comedian and bestselling author Demetri Martin swings through Powell's to read from If It's Not Funny It's Art, his new collection of drawings and jokes.
7 pm, Powell's Books at Cedar Hills Crossing, free
Sumo Stew PDX
A celebration of sumo—not just the sport, but the fuel its competitors consume to earn victory. Live streams of grand tournaments play while attendees enjoy sausage chankonabe from Olympia Provisions, and a bento box filled with contributions from Afuri Ramen, Kayo's Ramen, Biwa, Asahi, and more.
7 pm, OP Wurst, $55
Ariel Gore
Journalist, author, and teacher Ariel Gore reads from We Were Witches, her new novel chronicling a single mother's struggles to triumph in a society that wants to see her shamed and silenced.
7:30 pm, Powell's City of Books, free
---
Wednesday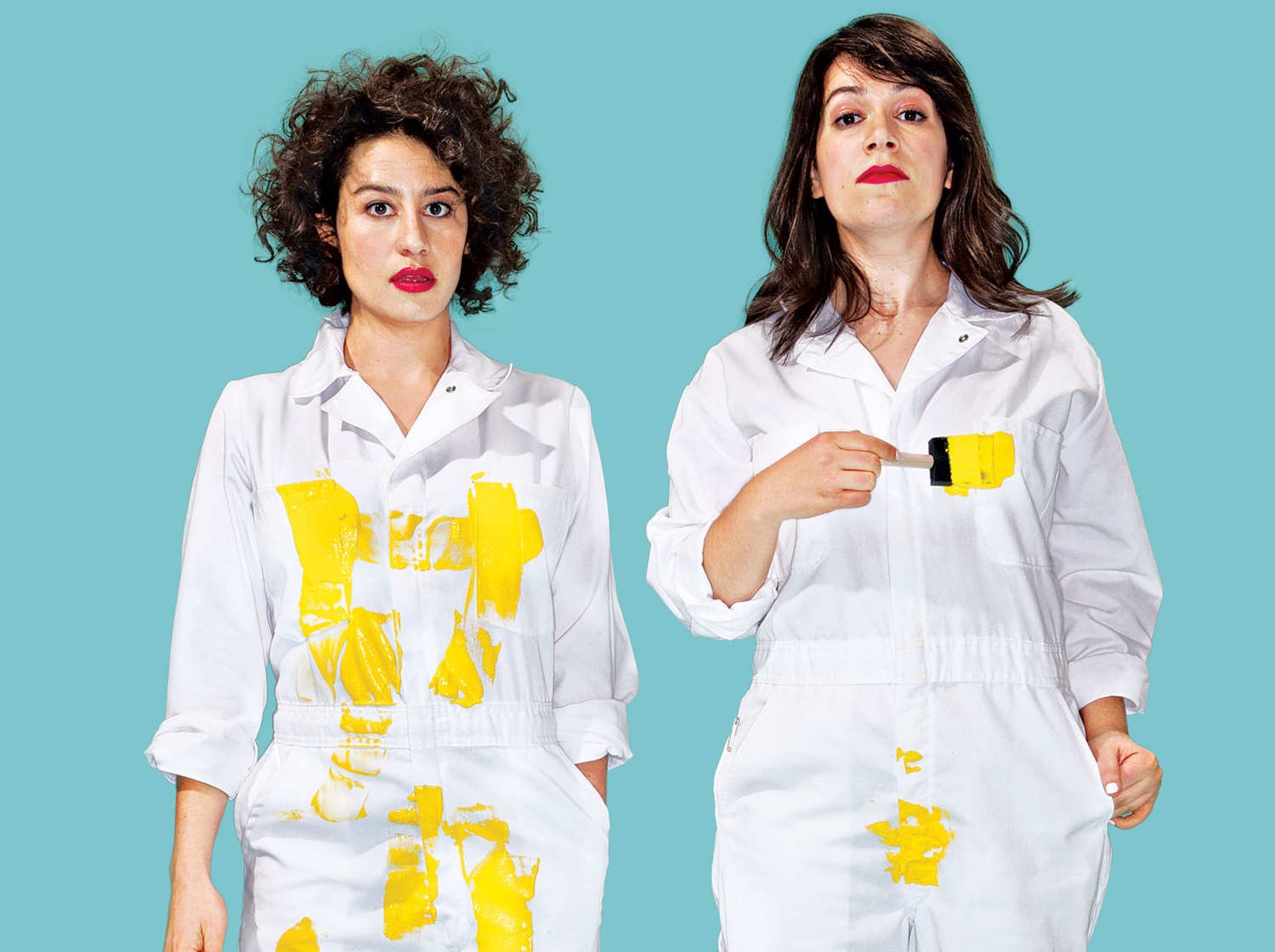 Broad City
Finally, after pushing back the premiere date (to re-write season four in Trump's America), and putting out a bunch of shorts to satiate us, Broad City stars/creators Abbi and Ilana are back! While those with the iTunes season pass have already gotten to watch the premiere, the rest of us peasants have to wait until Wednesday for our favorite improv-based show. But by the looks of the trailer, it's going to be worth the wait and even better than the last three seasons: lots more weed, wigs, pegging, parties, farts, and flashbacks. There's no funnier duo currently on TV (period!), so smoke a bowl and prepare to die laughing. JENNI MOORE
10:30 pm, Comedy Central
Shannon & the Clams, The Shivas
The 1950s seem like they sucked, but Shannon and the Clams salvage all the good stuff from that strange decade with their modern doo-wop revival. Well, at least the good stuff from the movies. Shiny cars! Milkshakes! Knife fights! The Oakland, California, band plays music that's fit for high school gyms and greasy-faced backseat makeouts. There's something sinister about Shannon and the Clams' bubblegum-pop, like it's laced with shards of glass, but that's probably what catapults them beyond the swamp of nostalgia that drowns less talented retro bands. CIARA DOLAN
8 pm, White Owl Social Club, $15
Greg Graffin, Chuck Westmoreland
Greg Graffin might just be the most prolific face of the 1980s punk and hardcore scene. His legendary work on Bad Religion's 16 albums covered many eras of punk, including the era when everybody (except Crass) was considered a sellout by legions of hardcore-punk evangelicals. As those same bitter old bros declared that punk was dead, Graffin took the route of academia, earning a doctorate in zoology from Cornell while still making music both with Bad Religion and as an Americana solo artist. CAMERON CROWELL
9 pm, Mississippi Studios, $25-30
A Tribe Called Red
First Nation DJ trio A Tribe Called Red describes their sound as "powwow step," a meld of traditional powwow singing with house, dancehall, and hip-hop. Their 2016 release, We Are the Halluci Nation, features a diverse group of artists, including Yasiin Bey (formerly Mos Def), throat singer Tanya Tagaq, Toronto-based Colombian singer Lido Pimienta, and readings from the late indigenous poet John Trudell. There's no question that ATCR's protest music wants to start a conversation about indigenous rights with everyone, not just native listeners—it's a collaborative effort to share their cultural ideology. That's why tracks like "R.E.D.," which features Yasiin Bey, Iraqi Canadian emcee Narcy, and Black Bear resonate so powerfully. JENÉ ETHERIDGE
8:30 pm, Wonder Ballroom, $18-20
See Through Dresses, Tender Age, WL, Drowse
Omaha's See Through Dresses bring their infectious shoegaze-tinged indie rock and dream-pop back to Portland in support of their 2017 album, Horse of the Other World. Likeminded locals Tender Age, WL, and Drowse round out an all-around great bill.
8:30 pm, Holocene, $8
George Winston
Acclaimed pianist George Winston brings his blend of "rural folk," stride, and New Orleans R&B piano music to the Aladdin Theater stage for an all-ages headlining performance.
8 pm, Aladdin Theater, $25-28, all ages
Stiff Little Fingers, Death by Unga Bunga
Stiff Little Fingers' seminal debut album, Inflammable Material, doesn't typically get mentioned in the same breath as the first records from the Sex Pistols, the Ramones, or the Clash. But it should. Released in 1979, that record mixes sharp hooks, snarl, and social commentary—and almost four decades later, it still explodes from the speakers. MARK LORE
7 pm, Hawthorne Theatre, $22.50-25
Korgy & Bass, Mic Crenshaw, Knablinz, Infinityface
The local instrumental hip-hop outfit headline a night dedicated to beats and bass with support from local legend Mic Crenshaw, and live projections from Duulo.
9 pm, Bunk Bar, $8
---
Thursday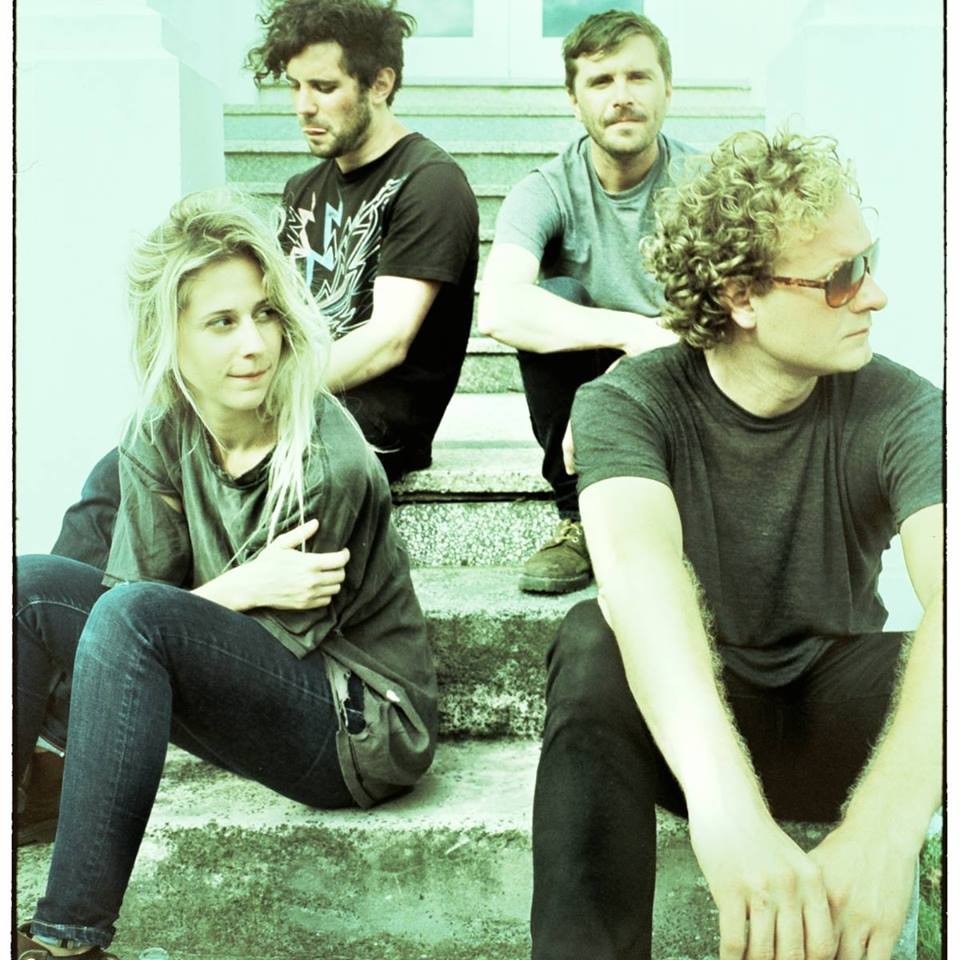 Bully, Surfer Rosie, Black Belt Eagle Scout
Rising Nashville rockers Bully stand apart from other indie bands with ferocious guitar solos and frontwoman Alicia Bognanno's raspy vocals. Their 2015 debut, Feels Like, is catchy and angsty, and now they're getting ready to release a follow-up, Losing, next month on Sub Pop. CIARA DOLAN
8 pm, Mississippi Studios, $3 w/ rsvp, all ages
Feast Portland
For one long weekend each year, Portland's hard-working Bruce Banner of a food scene gets angry—and we all like it a great deal. It's time for Feast, the Hulkified, drunken, eating-a-"sandwich"-that-looks-nothing-like-a-sandwich food festival of your dreams. From Thursday through Sunday, culinary visionaries from around the world will swarm to town, joining Portland's own stable of incredible chefs in a whirlwind of hedonism that will test even the most committed bon vivant. This bad boy is popular and tickets have been on sale for months, meaning options for you latecomers are somewhat limited. But there are still opportunities to, say, get swankily wine-drunk in Director Park, or slam dance in what the fest describes as "a veritable mosh pit" of face-stuffing delight in Pioneer Courthouse Square. Look, none of this stuff is cheap. Portland is sort of done with cheap. But the city's food star has also never shone quite so brightly. Gorge yourself sloppily in its glow. DIRK VANDERHART
Sept 14-17, Visit feastportland for a full list of venues and times.
Hecklevision: Gleaming the Cube
Your opportunity to turn your phone into a weapon of textual comedic destruction, aimed at 1989's Gleaming the Cube, starring Christian Slater as a skater who is also an amateur detective out to solve the murder of his adopted brother. Among its easily-spotted filmmaking influences are Rambo, E.T., Vice Squad, and Scooby Doo, channeled into day-glo "action" via Slater and the Bones Brigade, kickflipping all over the fucking place like a crew of coked-up Poochies. BOBBY ROBERTS
9:30 pm, Hollywood Theatre, $7-9
Elizabeth Rosner, Rene Denfeld
Elizabeth Rosner reads from Survivor Café, her new book examining the ways that survivors, witnesses, and post-war generations talk about and shape traumatic experiences. Rosner will be joined in conversation by Rene Denfeld, author of The Child Finder.
7:30 pm, Powell's Books on Hawthorne, free
The Cool Kids Patio Show
The Doug Fir patio hosts one of the finest free stand-up showcases in town, paired perfectly with some of our city's best singer/songwriters. This time, DJ Papi Fimbres provides the sounds while Derek Sheen, Nariko Ott, and Nick Sahoyah bring the jokes. Hosted by Andie Main.
6 pm, Doug Fir, free
Live Wire! Radio
The latest installment of Portland's own nationally-syndicated variety show features an appearance from world-renowned author Salman Rushdie, as well as stand-up Joe Kwaczala, and Death Cab's Dave Depper.
7:30 pm, Alberta Rose Theatre, $15-35
Cat Winters
Cat Winters reads from Odd & True, her latest historical paranormal fiction novel for young adults, about two sisters grappling with their dark past and facing off against a dangerous monster on the prowl in the Mid-Atlantic states.
7 pm, Powell's Books at Cedar Hills Crossing

Rare Diagram, Sheers, Brown Calculus
Rare Diagram utilizes unique textures of instrumentation to coax jazz phrasings and sophisticated symphonic flourishes out of pop songs. RYAN J. PRADO
9 pm, Doug Fir, $7-10
Don't forget to check out our Things To Do calendar for even more things to do!