Just one more weekend to go before Halloween hits like a pillowcase full of candy—it's so close you can almost taste it. Although that's probably because little hits of Halloween have been dotting the calendar all month, and the closer we get, the bigger those morsels have gotten. We have pug-sized bites of holiday fun at Oaks Park, a live stage adaptation of the best Spielberg movie he never (technically) directed, an all-night marathon of secret spooky cinema at the Hollywood, and of course, FrightTown is still going strong at the Rose Quarter. But if you're saving all your Halloween fun for the actual day, there's no shortage of awesome events to indulge, not the least of which is the weekend one-two punch of the Portland Retro Gaming Expo and the Lose Yr Mind Fest. It's a ton of stuff on the menu—hit the links below and load your plate accordingly.
---
Jump to:
Friday
|
Saturday
|
Sunday
---
Friday, Oct 20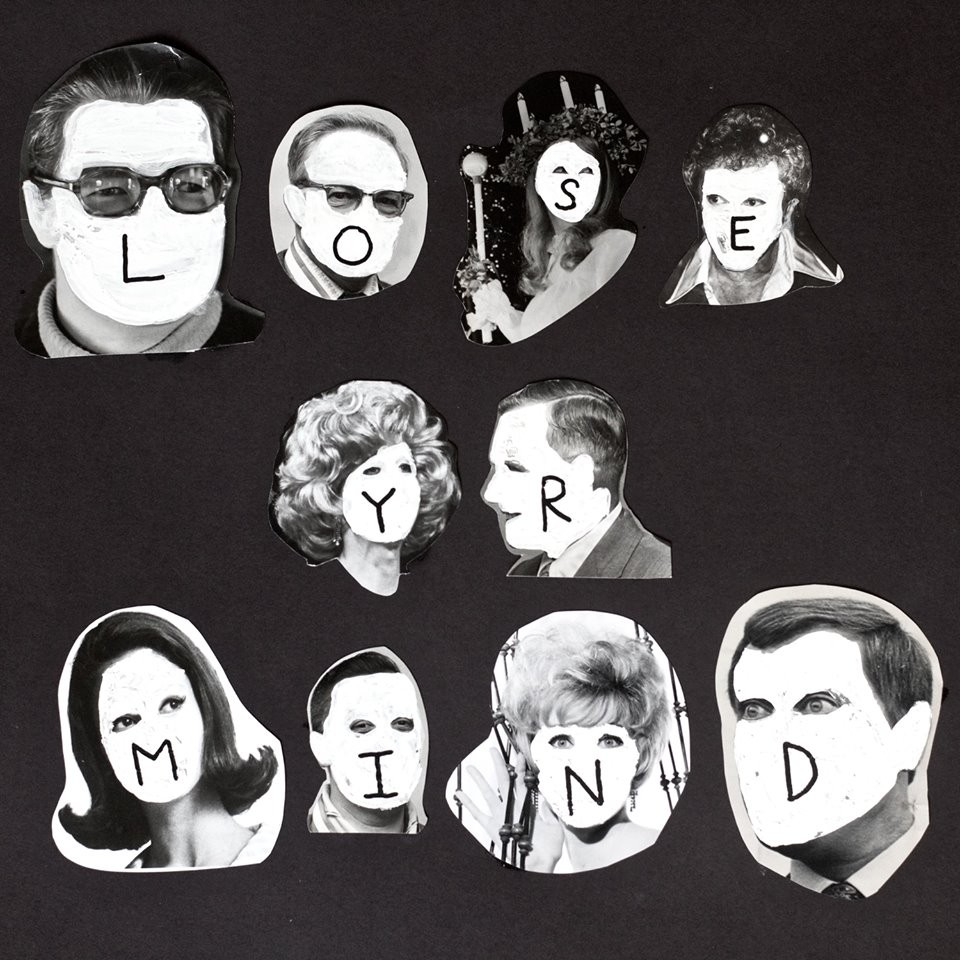 Lose Yr Mind
The lineup for the fourth annual Lose Yr Mind Fest is bananas. There are the PBR-soaked party ballads of Twin Peaks, the professional brain-melters of Wand, Seattle punks Tacocat and Chastity Belt, and excellent Portland bands like Lithics and the Ghost Ease representing the hometown. CIARA DOLAN
Oct 20-21, 8 pm, The North Warehouse, $15-45
Portland Retro Gaming Expo
Every year, the Portland Retro Gaming Expo seems to get bigger: The annual event, once a cozy gathering in a weird hotel banquet room, now takes up a chunk of the Oregon Convention Center. This year's PRGE will, of course, offer countless old-school video games to gawk at and buy, from hard-to-find rarities to nostalgic classics. Plus, there'll be the sprawling "Retrocade"—featuring a huge amount of top-notch arcade cabinets—along with workshops, auctions, cosplay contests, and the Classic Tetris World Championship. And there's even more, including special guests and speakers like Portland's own Nina Freeman (creator of Cibele, Kimmy, and how do you Do It?), Pitfall! creator David Crane, and podcaster and former Nintendo World Championship contender Chris "BSG4000" Bidwell. There'll also be tournaments (hope you've been practicing Super Smash Bros. and Super Puzzle Fighter II) and panels that'll dig into the history of Atari, reveal the best ways to hack pinball machines, and examine the resurgence of psychical media in an era that was supposed to be all digital. If you've picked up a controller anytime in the past few decades, there's a lot of fun to be had. ERIK HENRIKSEN
Oct 20-22, Fri 3 pm, Sat 9 am, Sun 10 am, Oregon Convention Center, $10-35, all ages
Bob Mould, Moon Tiger
Alt-rock/post-punk icon Bob Mould, the former frontman for the legendary 1980s band Hüsker Dü who's followed up with a great solo career, is coming back to town and you won't want to miss it. He's still going hard. His show last year at the Wonder Ballroom was one of my favorites and it's going to be awesome to see him in a smaller, more intimate venue. Mould seems to dig Portland: He released a dope music video last year ("Hold On") that was filmed around town. DOUG BROWN
8 pm, Doug Fir, $22-25
Courtney Barnett & Kurt Vile (and the Sea Lice)
It seems like we've reached a consensus that Courtney Barnett's "Depreston" is the best indie rock song of the past decade (suck it, Vampire Weekend—Neo Yokio was just okay). What could happen if the Australian singer/songwriter and pun-master teamed up with Philadelphia's aggressively mild rock star Kurt Vile? Some pleasant blues melodies and decent wordplay, as proven with their collaborative debut, Lotta Sea Lice. It's neither artist's best work by a longshot (Vile's best song is "Baby's Arms," for the record), but there's no denying how easy it is to latch on to their music. The sweet, bright guitar riff of "Over Everything" is so laid-back, you won't even realize the track's over six minutes long. CAMERON CROWELL
8 pm, Arlene Schnitzer Concert Hall, $30-45, all ages
Sallie Ford, Dead Men Talking
Sallie Ford's second solo record, Soul Sick, arrives at a crossroads of her rockabilly yesteryear and a newly refined focus on rollicking rock 'n' roll. Born from a therapeutic period in the songwriter's life, the record's '60s-rock edges lay bare Ford's insecurities, wrapped up with tales of waking up sour on sweet summer days, being misunderstood, and screwing up. RYAN J. PRADO
9:30 pm, Bunk Bar, $15
Fighting for the Dream Caravan
What's more powerful than calling your state representatives? Stopping by to say hello in person. Travel to the office of Republican Greg Walden Bend in Bend with this caravan organized by Portland's Resistance and Milenio.org. The caravan will depart after the ICE rally and urge the representative to support the Dream Act. EMILLY PRADO
8 am, 4310 SW Macadam, free
Yumi Zouma, Chad Valley
Until the rise of Lorde, much of the music from New Zealand that made an impression on American ears bore hallmarks of the famed "Dunedin Sound"—a scrappy, jangly, collegiate tunefulness that littered the records of such marvelous bands as the Clean and Sneaky Feelings. There's none of that in Yumi Zouma, whose members are from New Zealand but live scattered across the globe. (They don't sound much like Lorde, either.) Started as a long-distance recording project, Yumi Zouma's buffed-smooth dream pop is all Instagram-filter gloss and magic-hour romance, but there are human, beating hearts beneath these ridiculously gorgeous sounds, transforming their placid surfaces into something pretty darn irresistible. Yumi Zouma's sophomore full-length, Willowbank, was recorded amid the rubble of earthquake-stricken Christchurch, and it's the kind of record you fall hard in love with on first listen. Its universal appeal makes perfect sense no matter what part of the globe you're standing on. NED LANNAMANN
9 pm, Mississippi Studios, $12-14
A Celebration For Andrew Massett
Over the summer, Portland's music community suffered a devastating loss in the passing of Andrew Massett, who played drums in Two Moons, Clovver, Caregiver, and most recently Hemingway. Andrew was one of the best drummers I have ever been fortunate enough to witness, but he'll be remembered most for his warmth and driving passion. Moving forward is always the hardest part—as time passes, we hope to find comfort and healing. But I find that turning to others who also feel the weight of this loss is a great source of support, love, and strength. Friday night, a collection of bands from his community—Party Apartment (featuring members of Caregiver), Lee Corey Oswald, Lubec, and Gardener—will gather to perform and celebrate the life of Andrew Massett. All proceeds from the event will directly benefit his family. DELANEY MOTTER
7 pm, Clinton Street Theater
Zola Jesus, John Wiese
I interviewed Nika Roza Danilova in 2011 before her performance at Mississippi Studios, and was struck by how down to earth she was. All I knew of Zola Jesus—as she's better known—prior to that was what I'd heard on her album Conatus, which is otherworldly, to say the least. She mentioned having stage fright, and talked about her songwriting: "My music is a little compulsive… I find release in the things I have to deal with." That sentiment couldn't hold truer on Zola Jesus' new record, Okovi, which she wrote after escaping Seattle's eternal grayness to return home to Wisconsin. The result is her rawest and most personal album yet, coming on the heels of 2014's more accessible Taiga. Danilova deals with her depression and mortality through a shroud of strings and synths, showing growth and maturity without compromise. It's easily Zola Jesus' best work. MARK LORE
9 pm, The Old Church, $15, all ages
Iron & Wine, John Moreland
Fresh off releasing a collaborative album and touring with Jesca Hoop, whispered indie-folk singer/songwriter Sam Beam jumps back into his Iron & Wine moniker and returns to the Aladdin Theater for an all ages show supporting his new Sub Pop-issued album, Beast Epic, the first new Iron & Wine album since 2013's Ghost on Ghost.
8 pm, Aladdin Theater, $39.50-40, all ages
Rllrbll, The Wild Body, Dolphin Midwives, Plankton Wat, The Tenses
Rllrbll relishes in experimentalism, crafting weirdly catchy art-rock in expanses as varied as syncopated acid-jazz dust-ups and bat-shit loony tunes. RYAN J. PRADO. This show is a benefit for the Columbia Gorge Fire.
7 pm, Turn! Turn! Turn!
Beth Macy
Beth Macy reads from Truevine, her bestselling book chronicling the true story of two African American brothers who were kidnapped off a farm in the Jim Crow South town of Truevine, Virginia, which led their mother on a 28-year struggle to get them back.
7:30 pm, Powell's City of Books, free
The Aquabats
The shapeshifting pop punk, ska, and new wave band out of Orange County, California suit up and return to Portland for an all-ages headlining show at the Wonder Ballroom
7 pm, Wonder Ballroom, $23, all ages
---
Saturday, Oct 21
Poltergeist: LIVE
Just in time for Halloween, we can usually expect the rascals at the Siren Theater to put on a crazy adaptation of beloved supernatural camp. Previous subjects include The Lost Boys, and this time around it's Poltergeist! As usual, this production stars the Mercury's own Editor in Chief, Wm. Steven Humphrey, who's been cagey as fuck about how the tree attack is gonna work. The only way to find out is to go! MEGAN BURBANK
8 pm, Siren Theater, $18-28
The Black Angels, Ron Gallo
Gazing at the phantasmagoric whorls on the cover of the Black Angels' latest album, Death Song, and listening to the lysergic sounds contained within, it's tough not to feel like you're having a flashback. But the Austin groovers traffic in exactly that sort of acid-dipped nostalgia for the first psychedelic era, when bands like the 13th Floor Elevators and Steppenwolf roamed the earth, and a steady beat and some overdriven guitars were all that was needed to reach nirvana. NED LANNAMANN
9 pm, Roseland, $20, all ages
Punks for Puppies
The Tonic Lounge hosts a pre-Halloween benefit show featuring sets from Cliterati, LaCroixVod (Humours performing as Voivod), Fatal Jest (members of OVER performing as Killing Joke), and Alkaline C3PO (members of Longclaw performing as Alkaline Trio). Door proceeds will go to support One Tail at a Time, and a no-kill dog rescue committed to lowering euthanasia rates and facilitating dog adoption in the Portland area.
8 pm, Tonic Lounge, $7-10
Cool Schmool, Hollow Sidewalks, Piss Test, Sunbathe, Plastic Weather
It'd be difficult to find an active Portland punk band with harmonies as interesting as those of Cool Schmool, with a band name that reflects the classic song from Olympia's Bratmobile. CAMERON CROWELL
7 pm, American Legion Local 134, $7, all ages
La Fuerza: A Bori-Mex Benefit
Support three grassroots initiatives that formed in the wake of natural disasters in Puerto Rico and Mexico at this benefit featuring music, performances, tarot readings, and more from Máscaras, Brown Calculus, and House of ADA members. Bring unopened menstrual products for the Portland Menstrual Society and extra money for the raffle. Cash only! (Full disclosure: I'm a co-organizer for this benefit.) EMILLY PRADO
2 pm, Portland Mercado, $10-30, all ages
The Secret of Roan Inish
NW FIlm Center continues its admirable mission to present alternative choices for mid-afternoon kids fare. Sure, you could sit your li'l anklebiters in front of a screen and dose 'em with more Minions (ugh) or you could bring 'em to the Portland Art Museum (way better already) and have them take in John Sayles' sweet-natured mystery/adventure about a little Irish girl who believes her long-lost baby brother was raised by seals.
2 pm, NW Film Center's Whitsell Auditorium
Extradition Series Fall Concert 2017
The fall edition of this quarterly concert series focused on contemporary classical work of the 20th and 21st centuries puts the performers in control of the music. The majority of the pieces that will be presented at this intimate showcase leave a lot of room for interpretation. Antoine Beuger's Cantor Quartets, for example, directs the musicians—in this case, guitarist Mike Gamble, bassist Andre St. James, trombonist Evan Spacht, and clarinetist Lee Elderton—to play as many or as few segments of the 15-page score as they choose, in any order they choose. The same ensemble, with the addition of oboe player Catherine Lee, will take on Dana Reason's recent composition Folded Subjects, which asks the players to literally fold their scores and play whatever the results are. Along with the other five pieces being performed, you'll be privy to a one-of-a-kind evening of challenging sounds and masterful musicianship. ROBERT HAM
7:30 pm, Leaven Community Center
Occasion Vibration
Love on the Rocks label head and DJ Paramida makes her Portland debut with a three-hour set at the Liquor Store for Occasion Vibration—the hard-working party crew that's brought you Lauer, Hunee, Prins Thomas, and Love on the Rocks alumni Massimiliano Pagliara. Self-described as "Berlin's most-hated DJ," Paramida's colorful, Balearic-tinged sets bring a more expansive sound to the city's often monotonous and austere techno scene. Spacey disco, uplifting house, and glimmering new wave are all part of her tapestry of sound, though she doesn't shy away from excursions into the harder and darker moments Berlin is know for. Her label has released music by Mexico's Zombies in Miami, Australia's Fantastic Man, and Portland's own prolific purveyor of cosmic voyages Etbonz, who joins her on the bill. DANIELA SERNA
9 pm, The Liquor Store, $15
All-Night Horror Marathon
The unknown is literally a scary thing tonight—or rather, it's four scary things. If you wanna know what horror classics from the 1970s and '80s are getting screened in 35mm tonight, you'll have to enter the theater first in order to discover what bloody treasures await you, alongside the more mundane (but delicious) treasures of pizza, beer, and coffee.
9 pm, Hollywood Theatre
Lenore Rises: An Edgar Allan Poe Macabaret
The creators of Frankenstein: A Cabaret return with a variety show that honors both the Halloween season and the mad genius of Edgar Allan Poe, featuring spoken word, improv, and music performances.
7:30 pm, Clinton Street Theater
Uprise
Rejoice! Diaspora Dance Theater presents a series of premieres from choreographers Oluyinka Akinjiola, Michael Galen, and Jamie Minkus, addressing issues of power, oppression, and community, inspired by the life and works of Angela Davis. Music by Amenta Abioto.
7:30 pm, Reed College
Brian Posehn
Brian Posehn's one of those rare stand-ups with a gift for exuding positive vibes while being a tried-and-true grump. His bit about retiring material about baby-punching since he now has progeny of his own brings new meaning to the phrase "dad jokes." MEGAN BURBANK
7:30 pm, 10 pm, Helium Comedy Club, $20-26
Snowvana
The weekend-long celebration of all the things that make winter fun returns to the Rose Quarter, courtesy of 10 Barrel Brewing and WIlsonville Subaru. This year's events include a film festival dedicated to skiing and snowboarding films, a beer festival dedicated to some of the Northwest's finest brewers of winter ales, and vendors selling some of the best winter apparel and sporting gear. With musical performances from the The Builders & the Butchers, Farnell Newton & the Othership Connection, Saeeda Wright, and Dirty Revival
noon, Rose Quarter Memorial Coliseum, $9-29
---
Sunday, Oct 22
Pug-O-Ween!
Now in its fourth year, Pug-O-Ween is the Pacific Pug Rescue's largest fundraiser. The "Hocus Pugus"-themed event's activities include a pug costume contest, a silent auction, Halloweeny photo-ops, fortune telling, and pug sugar cookie decorating. A $15 ticket gets you in the door and a spaghetti and meatball dinner (vegan options available) with garlic bread, antipasto platter, dessert, and drinks. Special guests Hugo the Portland Pug and Jenny the Pug will be in attendance, and you'll have an opportunity to donate your "pennies for pugs" into the cauldron. JENNI MOORE
4 pm, Oaks Park Dance Pavilion, $15-20, all ages
Portland Timbers vs. Vancouver Whitecaps
A win against the Whitecaps this afternoon would propel the Timbers past Seattle to their first Cascadia Cup since 2012, but garnering bragging rights among rivals will be the least of their concerns when favorable playoff positioning and end-of-season momentum could provide enough of a spark to carry Portland all the way to a Western Conference title. CHIPP TERWILLIGER
1 pm, Providence Park, $45-200, all ages
Coraline
Once upon a time, children's films had teeth and weren't afraid to use them. As time passed, anything overtly aimed at kids got its crusts cut off, forced to assume the shape and feel of an overstuffed pillow. That is not the story of Coraline, LAIKA's adaptation of Neil Gaiman's beautifully sharp fable, which has bite strong enough to leave marks on any smart, inventive child's imagination. BOBBY ROBERTS
2 pm, Hollywood Theatre
Nasalrod, Boink, Honey Bucket
Beloved local experimental rockers Nasalrod bring their frenzied live show out to Mississippi Studios to celebrate the release of their long-awaited full-length, Building Machines. Read our review of Building Machines.
9 pm, Mississippi Studios, $5
The Evil Dead
The first Evil Dead is a film that's been a little misunderstood over the years. Its sequels (and amazingly, a live musical adaptation) veered strongly towards black comedy and splatstick, so people would go back to that first movie and not quite get it—why isn't it funny? It's supposed to be funny, right? No. Raimi wasn't trying to do anything but scar you with that first film, and once you stop looking for all the winks and nods that aren't there, The Evil Dead reveals itself as the irresponsible and mean-spirited little poison pill it is. BOBBY ROBERTS
9:45 pm, Academy Theater, $3-4
Genders, The Invisible Mans, Turtlenecked
Two of Portland's finest indie rock acts lend their psychedelic rock, punk, and pop sounds to a dynamic bill rounded out by New Orleans-hailing country rock and soul outfit, The Invisible Mans.
8 pm, The Know, $8
Christopher Titus
Not many comedians own the stage the way Christopher Titus does. He doesn't so much do stand-up as he does pace-and-prowl-and-leap-and-whisper-and-shout-and-stand-up, which results in provocative, piercing sets that leave a laceration or two between laughs. BOBBY ROBERTS
7 pm, Helium Comedy Club, $25
FrightTown
For 13 years the ghoul-lovers of FrightTown have been putting on the most technologically advanced, pants-shitting haunted house in the area—all in the creepy basement of Memorial Coliseum. And for 2017, FrightTown returns with three horrific walk-throughs, including the classic monster mash Grimthorne Manor, the witty scares of Baron Von Goolo's Museum of Horrors, and new this year, Sector 13, in which hangry aliens have a lustful thirst for human (your) blood. PLUS! Smaller exhibits include the pitch-black maze "Fear the Dark," the Ghost Gallery (exactly what you expect), and "Buried Alive" (again, exactly what you expect). Pro tip: Bring extra underpants. WM. STEVEN HUMPHREY
7 pm, Rose Quarter Memorial Coliseum, $18-25, all ages
Shannon Wheeler
Eisner Award-winning cartoonist Shannon Wheeler shares excerpts from Sh*t My President Says, his new book pairing cartoons with Trump tweets.
7:30 pm, Powell's City of Books, free
Don't forget to check out our Things To Do calendar for even more things to do!