I miss the Indian Head Test Card.
Sponsored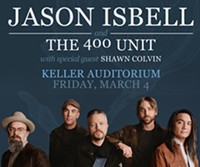 Jason Isbell has established himself as one of the most respected songwriters of his generation. Don't miss Jason Isbell and the 400 Unit, March 4th at Keller Auditorium!
Back in October I reported on Microsoft's plan to turn the Xbox 360 into a media hub. Streaming video, music; the company basically wants the gaming machine to become a viable replacement for the cable box. At that time, information was limited, but with the next Xbox 360 Dashboard Update scheduled for tomorrow, Microsoft has finally offered word on when you'll be seeing the various content providers' shows on your console.
Hit the jump for a comprehensive schedule.
From Microsoft's official press release:
Dec. 6:
EPIX. United States
ESPN on Xbox LIVE (ESPN). United States
Hulu. Japan
Hulu Plus. United States
LOVEFiLM. United Kingdom
Netflix. Canada, United States
Premium Play by (MediaSet). Italy
Sky Go (SkyDE). Germany
Telefónica España — Movistar Imagenio. Spain
TODAY (MSNBC). United States

Later in December:
4 on Demand (C4). United Kingdom
ABC iView (Australian Broadcasting Corp.). Australia
AlloCiné. France (AlloCiné), Germany (Filmstarts), Spain (Sensacine), United Kingdom (Screenrush)
Astral Media's Disney XD (Astral Media). Canada
blinkbox (Blinkbox). United Kingdom
Crackle (Sony Pictures). Australia, Canada, United Kingdom, United States
Dailymotion. Available in 32 countries globally
Demand 5 (Five). United Kingdom
DIGI+ (CANAL+). Spain
GolTV (Mediapro). Spain
iHeartRadio (Clear Channel). United States
Mediathek/ZDF (ZDF). Germany
MSN. Canada, France, Germany, Italy, Mexico, United Kingdom
MSNBC.com. United States
MUZU.TV. Denmark, Finland, France, Germany, Ireland, Italy, Netherlands, Norway, Spain, Sweden, United Kingdom
ninemsn. Australia
Real Sports (Maple Leaf Sports). Canada
Rogers On Demand Online (Rogers Media). Canada
SBS ON DEMAND.Australia
Sky Go (SkyDE). Austria
TMZ (Warner Bros.). Canada, United States
TVE (RTVE.es). Spain
UFC on Xbox LIVE (UFC). Canada, United States
Verizon FiOS TV. United States
VEVO. Canada, Ireland, United Kingdom, United States
Vudu (Wal-Mart). United States
YouTube. Available in 24 countries globally

Early 2012:
Antena 3 (Antena 3 de Televisión). Spain
BBC (BBC). United Kingdom
CinemaNow (Best Buy). United States
HBO GO (HBO). United States
MLB.TV (MLB Advanced Media). Australia, Brazil, Canada, Chile, Columbia, Czech Republic, France, Germany, India, Ireland, Italy, Japan, Korea, Mexico, Netherlands, New Zealand, Poland, Russia, South Africa, Spain, Sweden, Taiwan, United Kingdom, United States
Telenovelas/Sports (Televisa). Brazil, Chile, Colombia, France, Italy, Mexico, Spain, United Kingdom
Xfinity On Demand (Comcast). United States
The cool bit is that as far as anyone knows, all this content is going to be available for free (barring, obviously, stuff like Hulu Plus that requires its own stupid subscription fees) to all Xbox Live Gold members. Yay?
Decide for yourselves is this is rad. I'm too in love with streaming Netflix to have an opinion.