A draft Portland Bureau of Transportation budget document obtained by the Mercury reveals several big revenue-raising measures the city will consider to shore up transportation funding as soon as possible. PBOT Director Tom Miller has pondered many ideas at public meetings on the bureau's finances. But several plans have become serious enough that a specially convened PBOT task force of outside financial advisors has placed them atop a draft of a report expected to go before Portland City Council as soon as next month.
Sponsored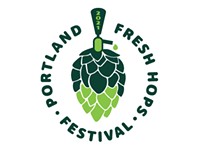 Come celebrate fresh hop season! With over 50 fresh hop beers, there's something for everyone!
UPDATE 11/28: We just posted the draft document online here. Give it a read! /update
At the top of the list of possibilities is a street maintenance fee. This to-be-determined fee would be added to the monthly water and sewer bill of property owners and go into the transportation budget to fix the city's longstanding backlog of maintenance issues like its 60 miles of unpaved streets. Twenty-one cities and towns in Oregon already have a street maintenance fee and Portland's considered the idea several times, most recently at then-Commissioner Sam Adams' prodding in 2007.
Coupled with this would be a local gas tax, PBOT's draft suggests. Two Portland suburbs, Milwaukie and Tigard, already have gas taxes of two and three cents per gallon and PBOT suggests Portland introduce one as an "interim measure" while the city figures out better long-term funding sources. The draft of the document includes a note saying this idea may be struck out from the final recommendations, given that it's not a good long-term funding model.
The transportation bureau is facing a $4.5 million budget hole in part because its funding stream is unsustainable—built on one-time city money, federal grants, and the state gas tax. The PBOT draft budget memo succinctly spells out the problems with relying on the gas tax:
• It has been eroding in real value for decades.
• At every level of government, we lack political will to raise the gas tax to a rate that would meet today's growing needs for transportation services.
• The nation's policy interests in fuel economy will make the gas tax unreliable as a primary means of transportation funding in little more than a decade. This is exacerbated in Portland as more citizens choose fuel efficient vehicles and/or non-auto travel modes.
In the long run, the memo supposes, it's likely that the state will switch from a gas tax to a statewide tax based on vehicle miles driven. But meanwhile, the local gas tax and street maintenance fee could defray city cuts.
Another option floated in the memo, prepared by bureau head Tom Miller, include making the price of parking in Smart Park garages and downtown meters more market-based. Currently, the city only has market-based parking around Jeld-Wen field during Timbers' games—but there it's been very successful, tripling the daily city revenue per parking spot.
Sam Adams pushed hard for a local gas tax and street maintenance fee in 2008, but pulled the plug on his "Safe, Sound, and Green Streets" plan after oil company lobbyists vowed to refer it to voters and polling showed only 55 percent of Portlanders would support a monthly $4.54 fee.