From now until the 2014 Chili Jamboree emcee cries "ladles IN!", we're profiling each contestant's uniquely-crafted chili.
Buy your tickets ahead, avoid the line, and SAVE MONEY! This day of live music, copious food, and flowing booze is at Mississippi Studios, Sunday, October 5.

Podnah's Pit
Texas Street Chili
Northeast Killingsworth's mythic and unimpeachable Lone Star-style bbq joint was founded by tight-lipped pitboss Rodney Muirhead, from whose economy of language comes a terse poetry. I have known Rodney for years, but either he doesn't like me or he doesn't like typing, because all I could wrestle from him was the following description of his chili: "Organic, sustainable, hand cut and stirred, Texas Street Chili. Garnished with free range Fritos. Handed down by the San Antonio Chili Queens." Attendants of last year's jam will recall that Podnah's booth had such a rush on it that they were depleted early in the day. Do not dilly-dally.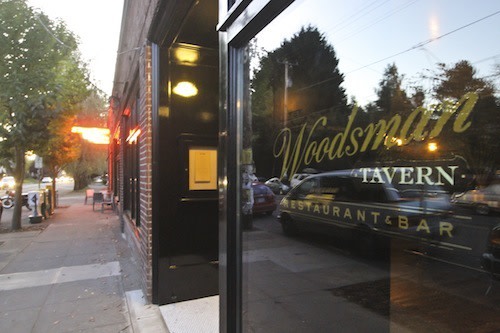 The Woodsman Tavern
Woodsman Chili
Woodsman Tavern chef Andrew Gregory digs deep into his formative cooking days in Boston for the roots of their "No-bean, Beef and Pork Chili." Its originator is, he says, a chef who "Made a chill with ground beef and a bunch of bacon, and once it was browned he deglazed the pan with a lot of balsamic vinegar. It was sweet and savory and a little different than any chili I had had up until that point. I have changed it over the years, no balsamic but it still has a bunch of bacon ground into it and it will be a little sweet. Also spicy. The kicker will be a dollop of Kewpie Mayonnaise on top with scallion and crumbled corn chips." He's been tweaking the recipe for fifteen years.
A heartfelt thanks to our sponsors: Nicky USA, Jack Daniel's, Pabst Blue Ribbon, and Daiya Vegan Cheese.