From now until the 2014 Chili Jamboree emcee cries "ladles IN!", we're profiling each contestant's uniquely-crafted chili.
Buy your tickets ahead, avoid the line, and SAVE MONEY! This day of live music, copious food, and flowing booze is at Mississippi Studios, Sunday, October 5.

Kim Jong Grillin'
I got an email from one of the organizers. "Han (owner of cart Kim Jong Grillin') has the funniest name [for his chili]. Check this out:
"Kim Jong Chili awesome fantastic good time ok?awesome"
There is something pure and beautiful about that name. It can be heard as it is read. Just go, just enjoy this chili, I believe in this chili. We are friends. That is what I hear. But more important is what is in the bowl. Han says it will involve "short ribs, kim chee, pork belly topped with blue cheese and cheddar." The name may be spot on, in the end.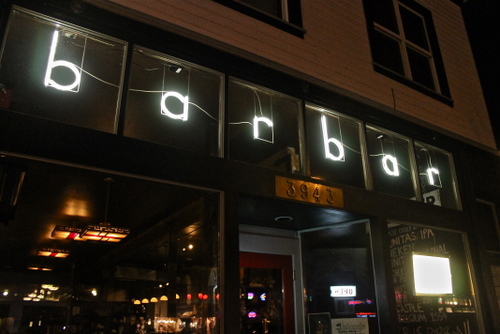 Bar Bar
(Untitled)
From the kitchen that brings you one of the best-thought-out old school burger baskets in the city comes a lamb and black bean chili. Chef Sean Torrey says it's "Tex-Mex in origin," and that he's gently tweaked it over the years. Some chefs are experimenting boldly for Chili Jam, and some are drawing on an innate recipe that's in their bones and family trees. Somewhere in all of this lies a Chili Truth — whose chili reigns supreme in the city — a reveal you won't want to miss, and may never have the chance to see again...until 2015. Buy your tickets early! These things do sell out!
A heartfelt thanks to our sponsors: Nicky USA, Jack Daniel's, Pabst Blue Ribbon, and Daiya Vegan Cheese.