The final weeks of 2014 had loomed like a marathon of consequential votes for Portland City Hall:
Airbnb and short-term rental enforcement,
the
Portland Street Fund
, rethinking
the city's future with the FBI's Joint Terrorism Task Force
, police
body cameras
, and major
changes to some of the city's urban renewal districts (pdf).
A few hearings have come up in recent weeks, and more are planned. But by last week, most of the final decisions on those items had been pushed into January, thanks to some amendments and unanswered questions—and the reality that time, always a precious thing, was particularly scarce because of holiday vacations.
Now comes news that the final item on the preceding list—urban renewal changes—also will be pushed back, to January 21. And when that vote happens, it will likely come only after changes that emphasize the city's ongoing conversation about—and deep struggles to construct—affordable housing for Portland's neediest residents.
That's largely the work of an old-guard of housing advocates, who have been loudly troubled that despite an influx of money, the city's housing bureau seemed ready to back off from affordable housing goals in one of those districts: the North Macadam zone that wraps up booming South Waterfront and will include, someday soon, parcels around Portland State University.
It's also because of the city's restive Planning and Sustainability Commission (PSC), which also considered the urban renewal changes but held back on issuing an endorsement to city council. The PSC, meeting last week, also raised concerns about housing. Its chair, Andre Baugh, says the advisory panel instead asked the city's housing bureau to "come back to us with a strategy" on how to meet affordable housing goals. It also hinted strongly that one of the city's main funding mechanisms for affordable housing, setting aside 30 percent of the tax bounty generated by growth within urban renewal areas, is sometimes plainly not enough to keep pace with the demand.
"If housing is important, and it's a priority, and we know we're not meeting the goal," Baugh told me in an interview, "you've got to change the formula and be innovative on how you do that.... How do we increase the funding. That's the major issue. You need more money."
But maybe most consequentially, the delay also sprang from a late-announced shift in the city's political math.
Because his family owns land and other concerns in North Macadam, the city's housing commissioner, Dan Saltzman, has received clearance to skip voting on relevant revisions to avoid the appearance of a conflict of interest.
Losing Saltzman means Mayor Charlie Hales—who oversees the Portland Development Commission and whose office is driving the policy changes for urban renewal in play here—now needs to court either Nick Fish or Amanda Fritz or both to give his agenda the minimum three votes it needs to pass.
That willingness to do business is not surprising. Hales has counted urban renewal changes, scaling them back to put more money back into the city's general fund, among his major policy initiatives. If and when he succeeds, that could become a major talking point ahead of a potential re-election bid.
Given that suddenly opened door, Fish and Fritz have been working on housing-friendly amendments, sources say. And both appear to have found common cause with advocates like Debbie Aiona of the League of Women Voters, former city commissioner Gretchen Kafoury, Susan Emmons of NW Pilot Project, and Margaret Bax, a housing policy adviser for former city housing commissioner Erik Sten.
Fish, like all of those advocates, was especially critical of what had been a plan, since dropped, to formally soften housing goals in South Waterfront. In October, he criticized a memo in which the housing wanted to build just more 72 housing units for people making no more than 30 percent of the region's median family income. That would give it just 114, short of the 166 it pledged to build in 2003.
Housing director Traci Manning wrote in November that she'd be sticking with the 2003 goals, which were already seen as a compromise. (Housing advocates had initially insisted on a higher number of affordable units, looking not at cost but at ensuring that the housing profile in what would become South Waterfront would look like the rest of Portland and not price out lower- and middle-income neighbors.)
But a memo released this month, reported by the Oregonian shows the bureau looking at spending allocations that would see the city fall short of its goals for needy Portlanders while, at the same time, exceeding its target for people earning 30 to 60 percent of the city's median income.
Some of the amendments under discussion may take up that issue. They're also likely to spell out a council mandate for a specific project or two. The PSC also is hoping to craft some kind of policy on what to do when urban renewal areas do better than expected. Right now, extra money is parceled out just like budgeted money: with 30 percent of the bonus revenue also given to housing. The PSC wants to explore spending all or most of any unanticipated revenue on affordable housing.
In email Hales' office sent over the weekend to advocates and city commissioners' offices, policy advisor Jillian Detweiler summed up the timeline that led to the change and confirmed Hales' willingness to embrace housing-forward changes.
"The mayor believes there's an opportunity to improve on [an urban renewal advisory panel's] recommendations by addressing concerns about affordable housing," Detweiler wrote. "We will take additional time to do that."
She offered to hold a meeting with one of Saltzman's advisers (since he and his staff still oversee the housing bureau, even if he's not voting on North Macadam), with city housing director Traci Manning, and others who had been part of the conversation.
Detweiler's timeline is below.
• PDC formed an Urban Renewal Area Amendments Advisory Committee which met in June through October. During that period, an affordable housing subcommittee met and the Portland Housing Bureau proposed changing the affordable housing goals for the North Macadam URA.

• On December 1, PDC released a report on the URAAAC's recommendations.

• On December 3, Kimberly Branam and I presented the URAAAC report to the City Council. The Council heard considerable testimony about affordable housing goals in North Macadam

• On December 9, Kimberly Branam, Javier Mena and I presented the two substantial amendments (to North Macadam and the Central Eastside) to the Planning and Sustainability Commission(PSC). The PSC tabled adoption of a staff report finding that the amendments are in compliance with the Comprehensive Plan. PSC requested additional information about affordable housing and questioned whether the set aside of 30% of tax increment funds for housing is adequate. A letter from PSC will be forthcoming.

• On December 11, Tracy Manning of the Portland Housing Bureau provided recommendations for affordable housing goals in North Macadam to Commissioner Dan Saltzman. A copy of that memo is attached. The memo describes that the proposed North Macadam amendments will increase tax increment financing set aside for affordable housing from $7 million to $40 million, but notes challenges in meeting all of the goals for affordable housing adopted by the City Council in 2003.

• On December 11, Kimberly Branam, Javier Mena and I reported to the Multnomah County Commission on the proposed amendments.

• Finally, also on December 11, the Board of the Portland Development Commission approved a development agreement with Portland State University. The Board received briefings on both the URA Amendments and the development agreement with ZRZ, but was not asked to take action on those.
Sponsored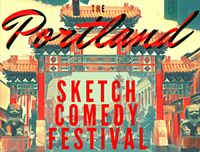 Sketch comedy troupes from all over N. America descend on The Siren Theater for 3 glorious nights.