The downtown
Everyday Music
(1313 W Burnside) has put together their list of in-store performances and DJ sets for this year's
Record Store Day
, and it's downright impressive—in fact, their string of afternoon live performances might qualify as
the best local mini-fest of the season
.
Great Portland acts like Little Star, Bed., Haley Heynderickx, and lots of others will be performing through the morning and afternoon of Saturday, April 16, providing plenty of reason to get on down to the store even if you don't feel like getting up at the crack of dawn to get your mitts on that Twiztid 7-inch and the picture disc of Disturbed covering Simon and Garfunkel. (I kid; this year's RSD actually has a TON of killer stuff, including a Man Who Sold the World picture disc replica, a Heartworn Highways box from Light in the Attic, the Idle Race's first album on vinyl, the Jay Reatard reissue, Field Music's debut, a rad-looking comp of Japanese garage rock, and on and on.)
Take a look at Everyday Music's in-store lineup—which is 100 percent free and all-ages—and plan your Record Store Day accordingly:

9:30 am: My Body (DJ set)
10 am: Typhoon (DJ set)
11 am: Valet (DJ set)
12 noon: Ben Hubbird of Party Damage Records (DJ set)
1 pm: Bed.
1:30 pm: Snowblind Traveler
2 pm: Little Star
2:30 pm: Barna Howard
3 pm: Haley Heynderickx
3:45 pm: A Walker Spring
4:15 pm: Grace Mitchell
5 pm: Wild Ones (DJ set)
Sponsored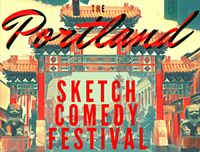 Sketch comedy troupes from all over N. America descend on The Siren Theater for 3 glorious nights.