Sponsored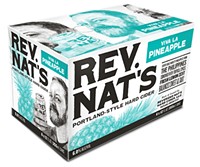 No-fee, same-day delivery of Rev Nat's Hard Cider & Old Town Brewing throughout Portland Metro
Last week, leading up to the release of their (excellent, fantastic, I love it) new album A Moon Shaped Pool, Radiohead dropped something that, among music and film nerds, had been rumored to exist for a while—a new music video directed by none other than Paul Thomas Anderson. It's for "Daydreaming," and it's great.
Even greater? Radiohead and/or Paul Thomas Anderson sent out 35mm prints of "Daydreaming" to some of America's best independent movie theaters—Chicago's Music Box Theatre, Los Angeles' New Beverly, Austin's Alamo Drafthouse, and, yes, Portland's Hollywood Theatre. Nice work, Radiohead and/or Paul Thomas Anderson!
Want to see "Daydreaming" in 35mm on the big screen? The Hollywood's giving Portlanders two chances this weekend: "Daydreaming" will play before the 7:15 pm screenings of Green Room on Friday, May 13 and Saturday, May 14.
(Green Room is super fun/intense, btw, and well worth seeing, regardless of how tempted you are by this rare chance to see Anderson's Radiohead video on 35mm.)
I'd love to see more of this kind of thing—short blocks of curated music videos, animation, whatever before feature films. Previews are fine, but there's something remarkable about going to see an awesome movie but also seeing other, shorter bits of awesomeness beforehand. Which reminds me: If you want to check out this awesomeness this weekend, getting tickets in advance is probably a pretty smart idea.
*goes back to listening to "True Love Waits"*