Sponsored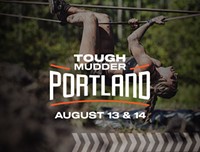 Lock in your summer adventure, Portland. Join us for world famous obstacles over a 5K or 10K distance.
After a much-needed week off due to FIFA's October international break, the Portland Timbers will finish their 2016 regular season schedule with a sprint: Three games in eight days that will decide the club's fate in both MLS and the CONCACAF Champions League.
First up is a meeting with the Colorado Rapids on Sunday afternoon at Providence Park (2:00 PM, TV on ESPN). It is, unequivocally, a must-win for the Timbers — who will enter the penultimate day of the MLS season two points out of the Western Conference's sixth and final playoff spot.
It is also Timbers legend Jack Jewsbury's final guaranteed home game, and will feature a tribute to the longtime captain, the awarding of the Timbers Army's Supporters' Player of the Year award, and what is sure to be an extremely intense game of soccer.
The History
Despite all the frustrations of 2016, the Timbers' situation is this: Win their final two games, and they're most likely in. It's not a guarantee — Portland doesn't control its own destiny — but with the three teams above them all playing each other in the season's final two weeks, six more points should be enough.
That means, though, that the Timbers will have to win a road game for the first time this season next weekend in Vancouver. First though, they have to beat an extremely tough Colorado team on Sunday.
The Timbers have had a difficult time against the Rapids this year. They went down 1-0 in Commerce City two weeks ago when they last took the field. The first meeting of the year between the teams, on July 4th, finished 0-0. The Rapids, who have the league's best defense, have held the Timbers scoreless over 180 minutes so far this year.
And Colorado, despite clinching a playoff spot with the win over the Timbers and a first round bye with a win at Houston last weekend, has plenty to play for. A win at Providence Park — where the Rapids haven't taken three points since 2011 — would put the Rapids on the brink of winning their first-ever Supporters' Shield.
Portland also ended last season's home slate with Colorado, and the Timbers' 4-1 win clinched home-field advantage for the Wild Card game against Sporting Kansas City that is now etched into club lore. But these certainly aren't last season's Rapids.
The Tactics
Caleb Porter should have a full compliment of players to chose from on Sunday, with Darren Mattocks, Diego Valeri, and Jake Gleeson all expected to be available despite various knocks. Vytas is also set to return after featuring with Lithuania over the international break.
One player who didn't feature over the international break was Darlington Nagbe, who reportedly turned down a call-up to the USMNT to spend time with his family. It was a classic move from a player who has never had any problem taking care of himself or prioritizing family over football. The national team will be there for him down the line, and he'll be fresh for the Timbers on Sunday.
If Mattocks can shoulder significant minutes, we'll likely see Porter pick the same team that beat Real Salt Lake and Philadelphia at the end of September. Jewsbury is expected to start what very well might be his final home game in central midfield and he should be handed the captain's armband for the occasion.
The Rapids were involved in the only game played in MLS last weekend, and also played on Thursday night at home against San Jose. Fatigue could be an issue, though Colorado is certainly in a rhythm right now that the Timbers don't have.
Portland dominated both first halves that these teams played in Colorado, but couldn't find a goal. Two weeks ago, they were punished for it. If the Timbers can take an early lead in this game, they'll win. But the longer they let the Rapids hang around, the more trouble they'll be in. Pablo Mastroeni would happily take the 0-0 draw that would kill Portland's season.
The Lineup
90 - Gleeson
2 - Powell
24 - Ridgewell
27 - S. Taylor
5 - Vytas
13 - Jewsbury (C)
21 - Chara
6 - Nagbe
8 - Valeri
22 - Mattocks
9 - Adi
The Pick
As bad as the Timbers have been on the road this season, that's how good they've been at home — especially recently. On Sunday, they'll send Jewsbury off right and live to fight another day. 1-0 Portland.