Sponsored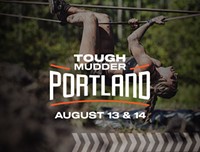 Lock in your summer adventure, Portland. Join us for world famous obstacles over a 5K or 10K distance.
File under: "In No Surprise to Anyone at All," Uber, the union-busting, wage-cutting, strike-breaking, Trump-advising rideshare company is now the subject of a scathing dispatch from a former tech worker that details the blatant sexism and misogyny within the company.
Susan Fowler started her job as a site reliability engineer (SRE) at Uber with high hopes, but it wasn't long before she found herself in a very strange situation. After reporting a sexual harassment incident to the company's HR, she was told the employee was a "high performer" who had made an "innocent mistake," and that if she stayed on the team with him she would likely receive a poor performance review (she ended up transferring teams). Over time, Fowler discovered that she wasn't the first woman to report him (the individual was eventually fired).
Fowler notes the attrition rate of women leaving the Uber organization she was part of: when she joined, its workforce was 25 percent women, but by the time she was trying to transfer out, that number had dropped to 6 percent. She writes:
There were two major reasons for this: there was the organizational chaos, and there was also the sexism within the organization. When I asked our director at an org all-hands about what was being done about the dwindling numbers of women in the org compared to the rest of the company, his reply was, in a nutshell, that the women of Uber just needed to step up and be better engineers.
At any Silicon Valley-funded tech company, a certain amount of power games, infighting and backstabbing is bound to occur (which certainly doesn't make it excusable). But, according to Fowler, her time at Uber just gets weirder, and more sexist—when promised leather jackets for all SRE employees by a manager, the site's six women reliability engineers were later asked to order their own because the company could not buy them in bulk, like the men's:
I was sure Uber SRE could find room in their budget to buy leather jackets for the, what, six women if it could afford to buy them for over a hundred and twenty men. The director replied back, saying that if we women really wanted equality, then we should realize we were getting equality by not getting the leather jackets. He said that because there were so many men in the org, they had gotten a significant discount on the men's jackets but not on the women's jackets, and it wouldn't be equal or fair, he argued, to give the women leather jackets that cost a little more than the men's jackets. We were told that if we wanted leather jackets, we women needed to find jackets that were the same price as the bulk-order price of the men's jackets.
After reporting that incident as well, Fowler says she spoke to an HR rep in the company who told her the following (managing to insinuate both gender and racial discrimination and privacy invasion all in one conversation):
She asked me if women engineers at Uber were friends and talked a lot, and then asked me how often we communicated, what we talked about, what email addresses we used to communicate, which chat rooms we frequented, etc. -  an absurd and insulting request that I refused to comply with. When I pointed out how few women were in SRE, she recounted with a story about how sometimes certain people of certain genders and ethnic backgrounds were better suited for some jobs than others, so I shouldn't be surprised by the gender ratios in engineering.
Uber's response to Fowler's allegations has been swift. Uber CEO Travis Kalanick acknowledged Fowler's post on Sunday, calling for "an urgent investigation" into these "abhorrent" employment practices. And just last night, Kalanick sent a memo to his employees stating that former US Attorney General Eric Holder will be conducting the investigation, and Uber board member Arianna Huffington will also join the investigative team. He also released Uber's numbers in regards to gender diversity on their teams: among engineers, product managers, and scientists, women make up 15.1 percent of employees at the company (compared to 10 percent at Twitter, 17 percent at Facebook, and 18 percent at Google).
Of course, those stats point to much wider, systematic problems. Aimee Lucido, a software engineer at Uber, wrote that it is the culture of sexism, in Silicon Valley and beyond, that needs to change: "If people only take from this the fact that Uber's HR department needs work, and the managers are assholes, and Uber needs to release its diversity statistics, then we are missing the point. Sexism is a problem everywhere."
Sponsored
Virtual Auction Event & Drag Queen Fashion Show. You won't want to miss this show!