Sponsored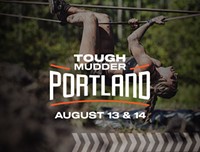 Lock in your summer adventure, Portland. Join us for world famous obstacles over a 5K or 10K distance.
Three years ago, Denis C. Theriault and I cowrote a story for the Mercury about Google Fiber. At the time, Google had just announced Portland as one of a handful of cities that might get its ultra-high speed internet. Despite Portland having already suffered a failed attempt at free, city-wide wifi (that plan was dead by 2007), as well as getting passed over once before by Google (in 2010), there was hope that this time it'd happen—that this time, Portland would be one of the cities to leave behind its outdated internet infrastructure and prepare itself for the future.
That... did not happen.
Portland never got Google Fiber. (You might've noticed.) It came down, naturally, to finances: Installing fiber is expensive, and Google's parent company, Alphabet, started to realize that maybe wiring a bunch of cities with fiber wasn't the most cost-effective plan they'd ever had.
"Google's retreat is all about the bottom line," Susan Crawford, author of Captive Audience: The Telecom Industry and Monopoly Power in the New Gilded Age, wrote earlier this week in a Backchannel post titled "Google Fiber Was Doomed From the Start." "It wanted an unrealistic rate of return on basic infrastructure."
As Crawford points out, fiber is basic infrastructure. And basic infrastructure...
...requires long-term vision and patient capital — think horizons of 10 years or more, rather than two or three. In return, investments in basic infrastructure will pay steady, reliable returns until the sun explodes. And the spillovers from those investments in terms of economic growth and social justice for everyone in a community are routinely extraordinary. Think subway systems, railways, and telephone networks: Fiber optic internet access for everyone, and for every other form of infrastructure, is the most important recent addition to that list of physical networks. (Via.)
Despite a federal court's common-sense decision that "broadband is as essential as the phone and power and should be available to all Americans," conservatives hate whenever someone points out that high-speed internet is as essential as the phone and power and should be available to all Americans. Maybe they hate it because it's so hard to argue against.
Still, it's not like that argument is keeping conservatives from screwing over the public: Trump-appointed FCC chairman Ajit Pai is making it clear he means to get rid of the 2015 Open Internet Order, which, as former FCC chairman Tom Wheeler said at the time, made clear that "no one—whether government or corporate—should control free open access to the internet."
Make no mistake: The direction the FCC is headed in—paired with Google quietly backing out of the room whenever anyone mentions fiber—isn't good news for anyone who relies on the internet. But the FCC hasn't ruined everything yet, and it's worth remembering that Google Fiber was hardly an ideal solution: Even if Portland had gotten fiber from Google, we would've been stuck dealing with Google.
A better solution is one that communities all over the country have found: Building and using their own, publicly owned broadband infrastructure.
Back to Crawford:
The only business model for fiber that will work to produce the competition, low prices, and world-class data transport we need — certainly in urban areas — is to get local governments involved in overseeing basic, street grid-like "dark" (passive, unlit with electronics) fiber available at a set, wholesale price to a zillion retail providers of access and services. (Via.)
The longterm financial and social benefits of Portlanders having access to affordable, publicly owned, future-proofed internet are obvious enough I don't need to point them out. (Maybe just a bit less obvious: That with the rest of the world way ahead of us, it doesn't matter if there are current benefits—we're eventually going to need it.) It also seems like something that Portland—with its willful iconoclasm and spawning hordes of tech drones—is uniquely positioned to move forward on.
Would Portland building its own, publicly owned fiber optic network be super expensive? Oh sweet jesus yes. And is such a thing easier said (by me) than done (by people who actually have to do it)? Totally. And are we already doing an awful job taking care of our existing basic infrastructure like—I don't know—roads? Why, yes. Here's a slide that was shown to Portland City Council this week, reflecting that nearly half of city roads are in poor or very poor shape.
But that doesn't make it any less important—and the longer we wait, the more we'll wish we'd started sooner.
Sponsored
Virtual Auction Event & Drag Queen Fashion Show. You won't want to miss this show!